HOW TO ACCESS AND RECHARGE YOUR METAMASK WALLET? – PART 1
We went through Metamask a bit. The next step is to show you how you can access Metamask easily. If you go to the top right corner you will see something like this little puzzle and if you look at the puzzle piece click on it.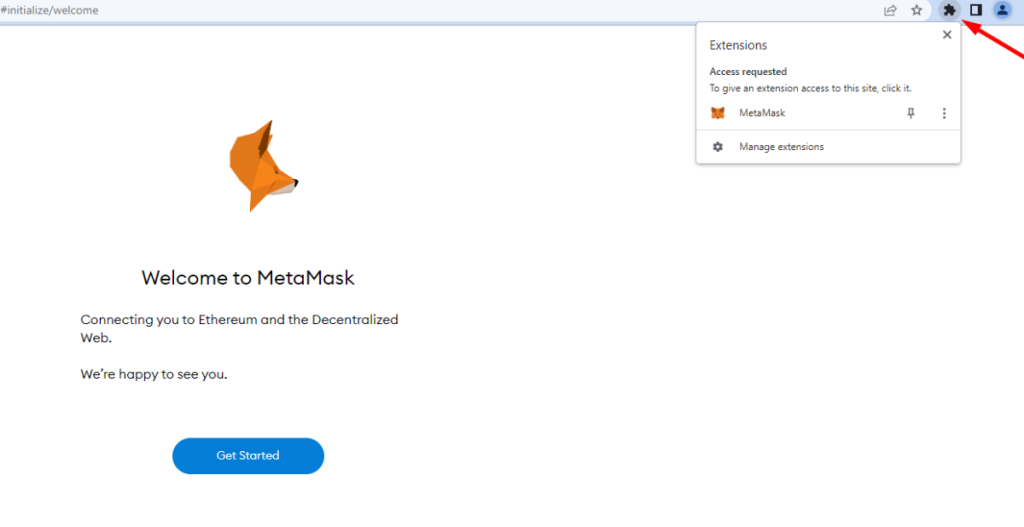 It will show you all the extensions you have installed. You may have seen this before, or this could be your first. In any case, if you just hover your mouse over to the right of the Metamask extension listed here, you can see there's a button called Pin.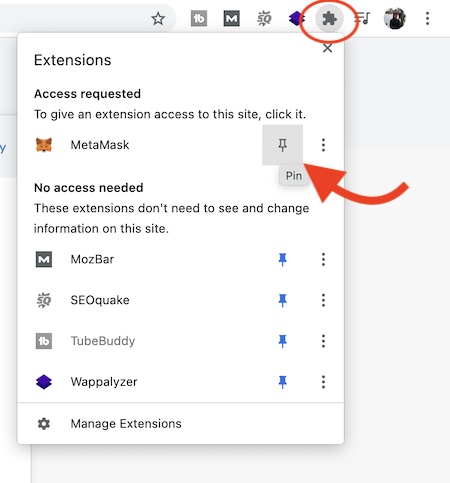 If you click on that, it will keep the Metamask always visible right next to any website you visit, you can see a drop-down menu appear.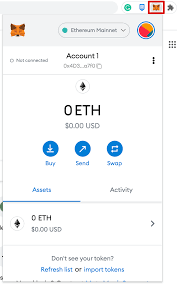 In the dropdown you have access to basically everything we were talking about earlier, you can copy your private key, copy your public key and you can go into settings, and you can see all the details that we talked about earlier.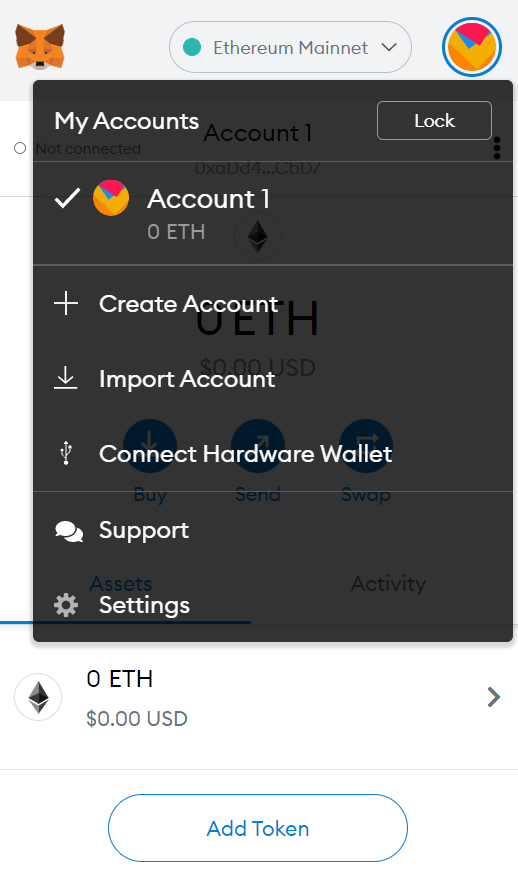 Now we need to put some money in our wallets. We create our wallets, it's like opening a bank account. But, we have no money in our bank account. We need to deposit from somewhere else. So how can we deposit to our Ethereum wallet? We need to come to an exchange. An exchange is a place where you can exchange real money from things like US dollars or Euros and convert them into cryptocurrencies like Bitcoin and Ethereum.
HOW TO ACCESS AND RECHARGE YOUR METAMASK WALLET? – PART 2
We will now go to Coinbase.com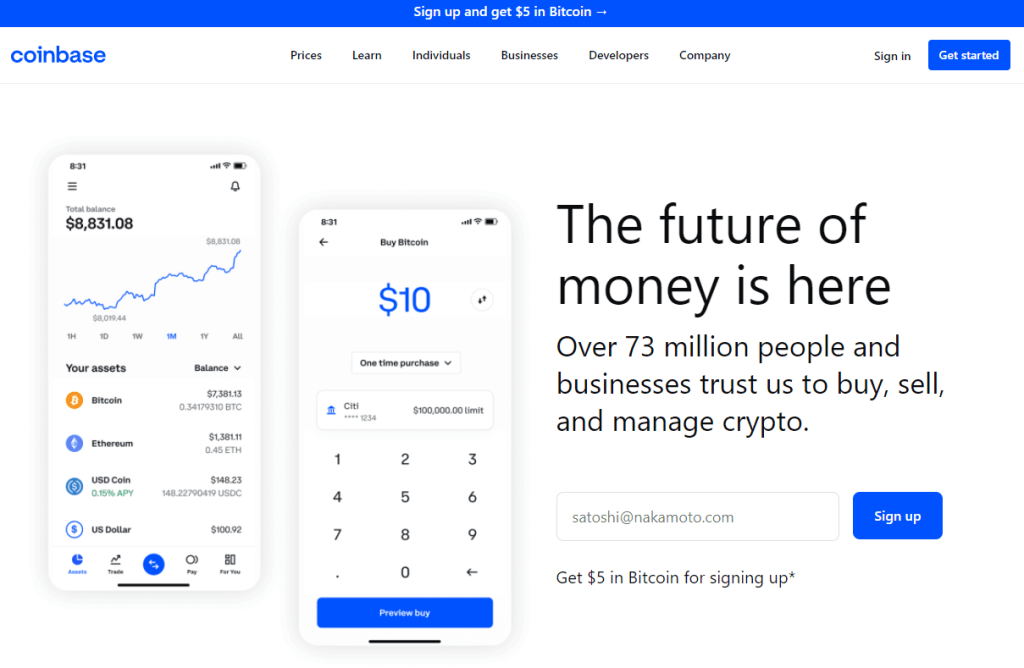 Coinbase is the most legit, most trusted exchange in the US, UK, and Germany. Those are the three main places you can buy with Coinbase. If you are not in those locations, you should find an exchange that caters to the country you live in.
First, on Coinbase, it's very simple like most websites, you click the 'Sign Up' button and enter your information.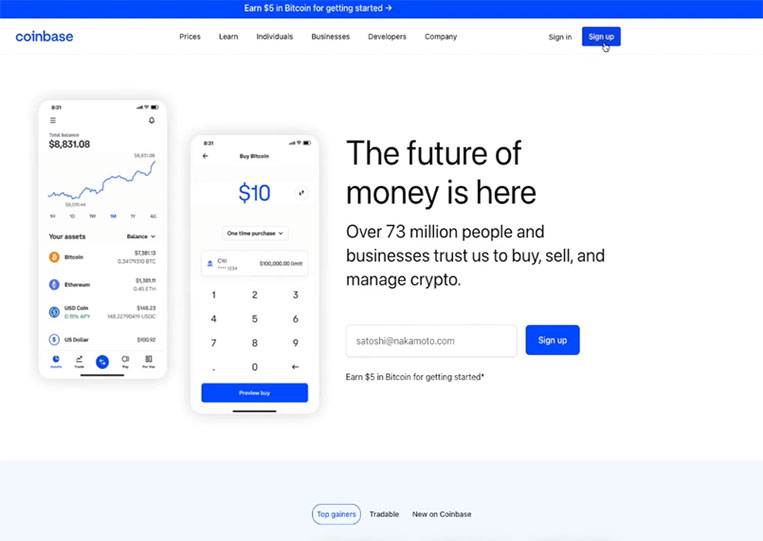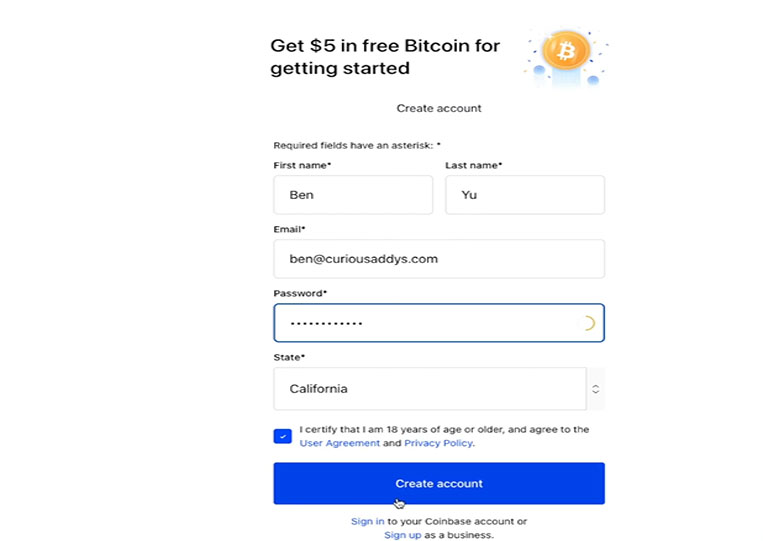 This is also important. Keep this safe. You can also store your coins on Coinbase. In some ways, that's a bit riskier than hosting it yourself. And it's a little less risky in other ways. We'll go over those details shortly, now, you create this account and take the next few steps. It's going to ask you to do some KYC, that is Know Your Customer verification.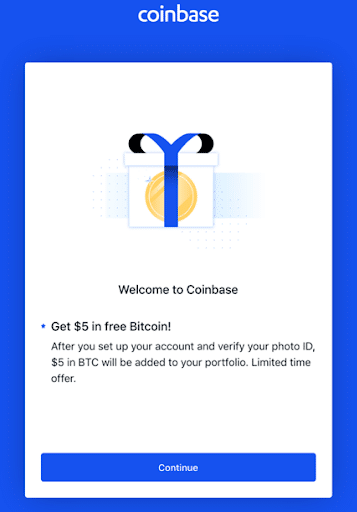 It will try to teach you some details about how you get started with Coinbase etc. You just need to do all those steps. Verify your email and do all the basics.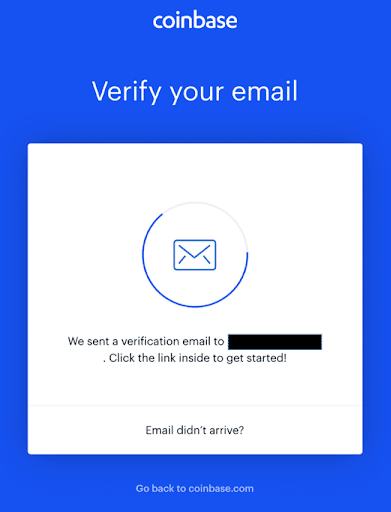 It's pretty simple.
Now let's pretend I've gone through all of that and I'm actually inside Coinbase.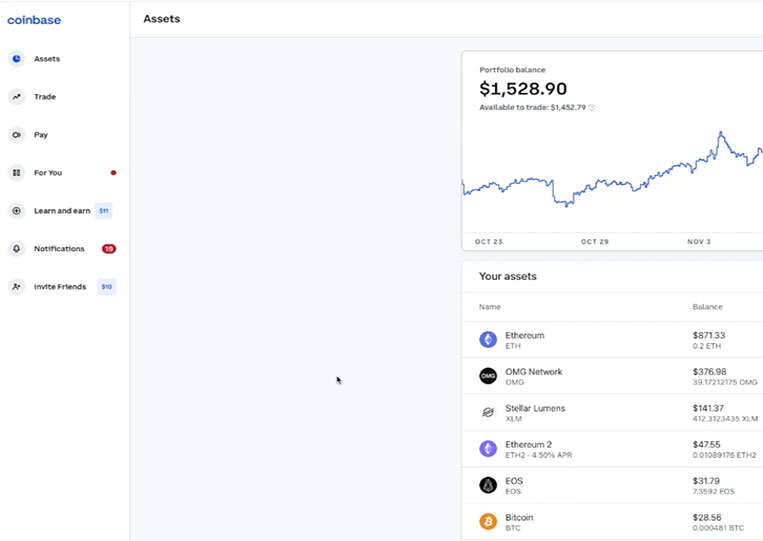 It is my real Coinbase account. We can buy and sell from here. As you can see, I don't usually store that much here. I only have $125.75 in my Coinbase account. Let's talk about security and what we've done so far.
We create our wallet called Metamask and that list is just on our computer. It is fully owned and controlled by us. Now if you store your Ethereum, or Bitcoin in an exchange like Coinbase, it is not owned by you. Coinbase, you might think, is like a bank. When you hand over the money to the bank, you no longer have the money left. But the bank holds it for you, and you trust that bank to be very trustworthy. They will keep that money safe for you. Whenever you want, they will give you that money back. However, it's not like you have cash under your bed or something like that. That money, you know, is yours. No one can try not to give it to you. Because you have it. And that's the difference between storing your Bitcoin or Ethereum in your Metamask wallet versus on Coinbase. So there are some pros and cons of it that we can see. One, Metamask, you are responsible for all your security. You have all your money, no one can take it from you. Unless you accidentally got hacked. You are phished. Someone steals your private key then it's game over. You have lost everything. On the other hand, if you trust Coinbase will give you your money. They will not be attacked. They will not be deceived. However, they also have a lot of money behind them. They have a lot more security. They have a lot of protections in place to make sure they don't get hacked. They can also protect you from attack. They have things that will let them know when someone suspicious is trying to log into your account. And they will try to prevent that. Finally, coming to a question do you trust yourself, or do you trust Coinbase or some other exchange to keep your funds safe? I'd say, for Coinbase, they're pretty safe. They have insurance for all the money in their hot wallet, again it's the concept of all the money exposed to the Internet that they use, just like a small percentage, about 2% of the total amount they use. They can give you money on demand whenever you need it, but they keep 98% of it in cold storage, meaning a place that has never touched the Internet.
They just put money there, in a big vault. And no one can touch it. So pretty safe about all their funds. If you trust them, that's great. Make sure you have a secure password. Make sure you have two-factor authentication set up on your phone using Google Authenticator, an app that gives you an extra layer of security that every time you sign in, it asks you for a code consisting of six digits this makes it even easier to prevent hackers from getting into your account as they now need not only your password but also a code that only exists on your phone. If you take all of these security measures in place, chances are you'll be pretty safe, until you have tens of thousands or hundreds of thousands or millions of dollars in crypto, at which point that's going to go a step further. Another level of security we'll talk about. Now, let's go back to buying and selling some cryptocurrencies.
HOW TO ACCESS AND RECHARGE YOUR METAMASK WALLET? – PART 3
The first thing we want is to buy some Ethereum. When creating a Coinbase account, you can buy directly, go here and click the buy and sell button in the top right corner.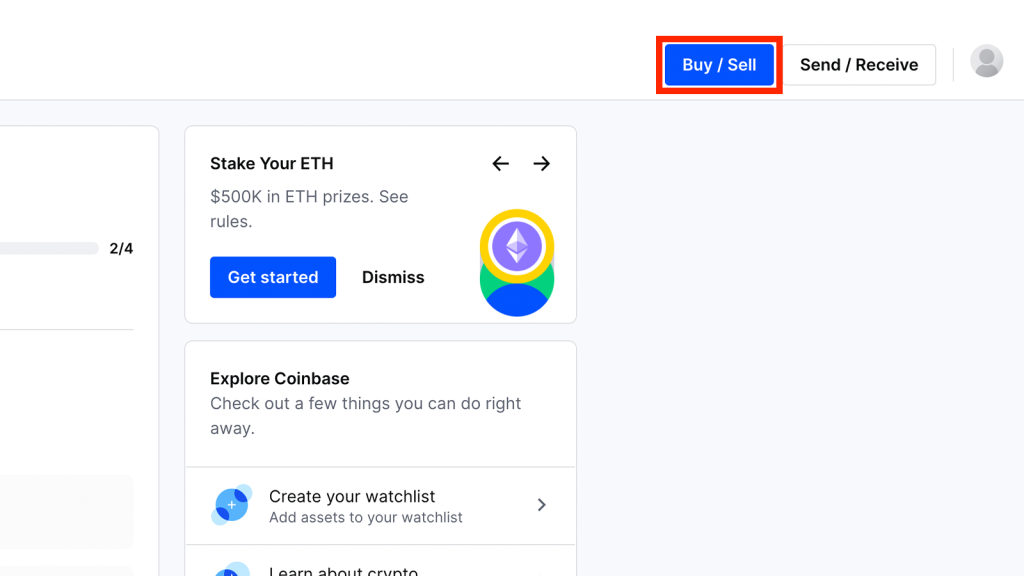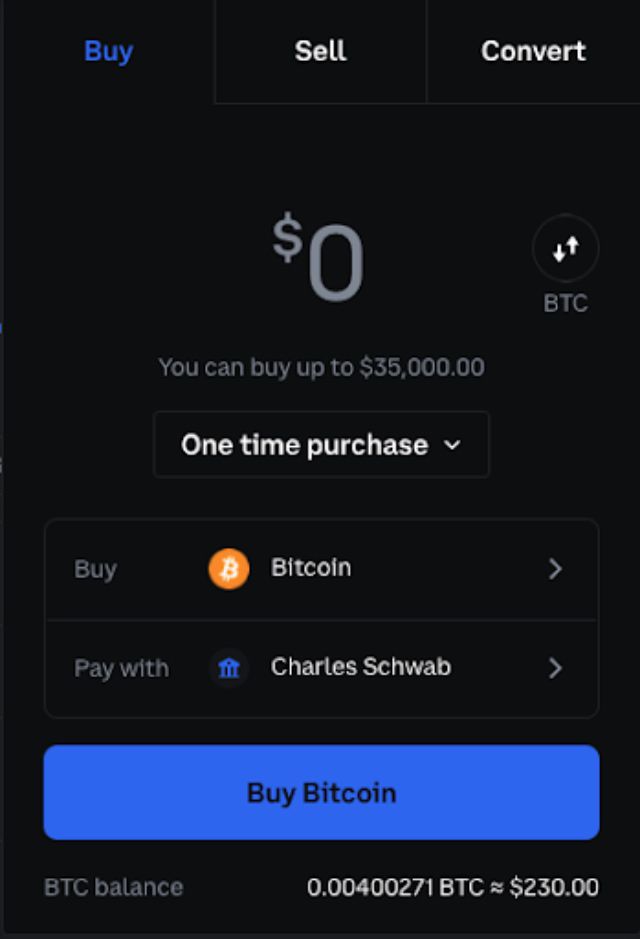 You can say, I want to buy $100 of Ethereum.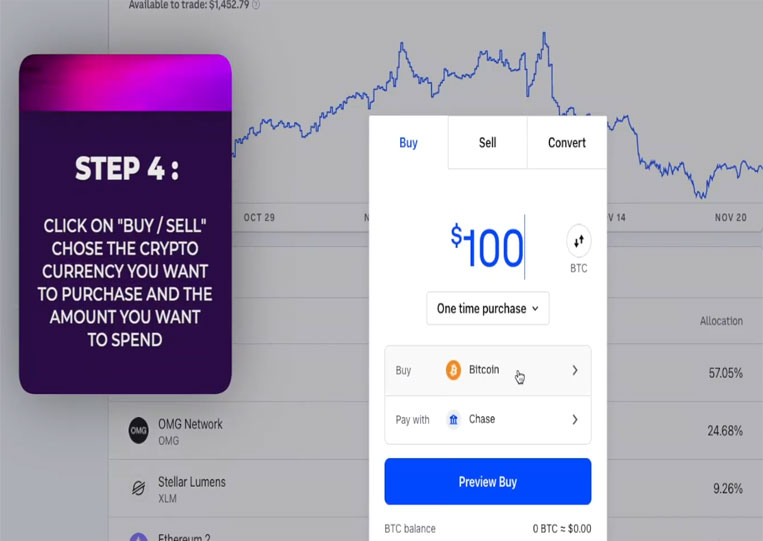 Right now, you can see the default value of Bitcoin. We can change that. We can set it to Ethereum.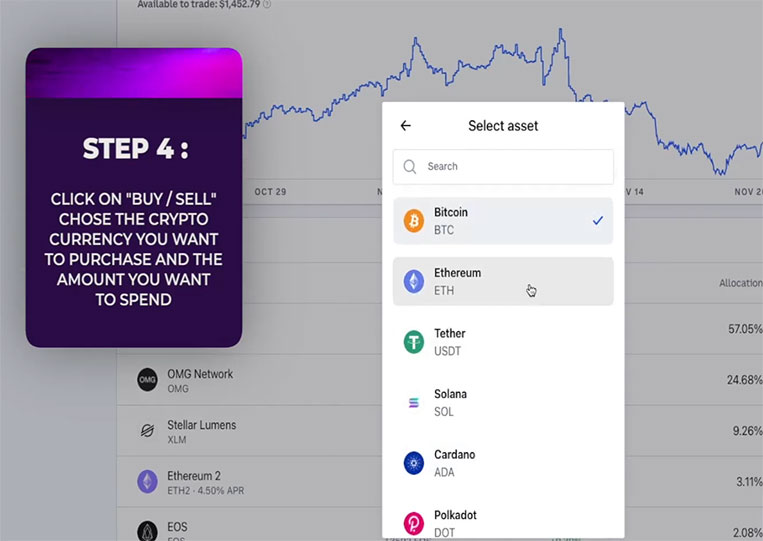 Before you do this, you need to link your bank account. Click the 'Pay With' button.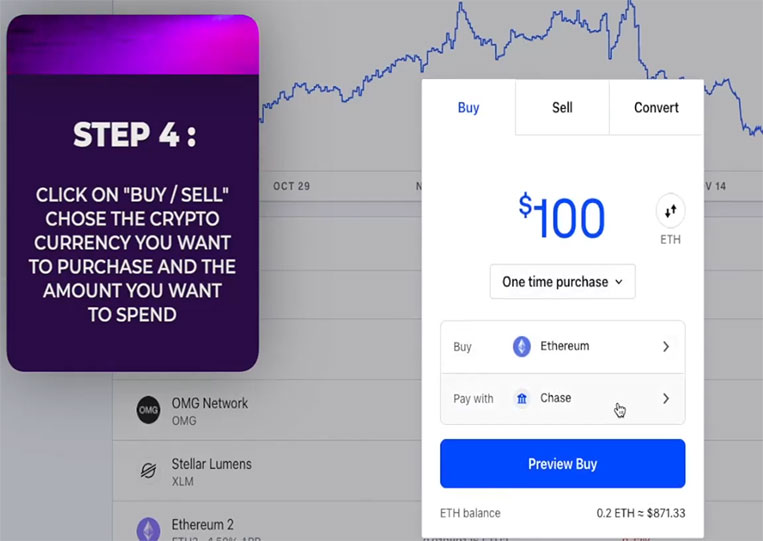 You can add a payment method and link your bank account.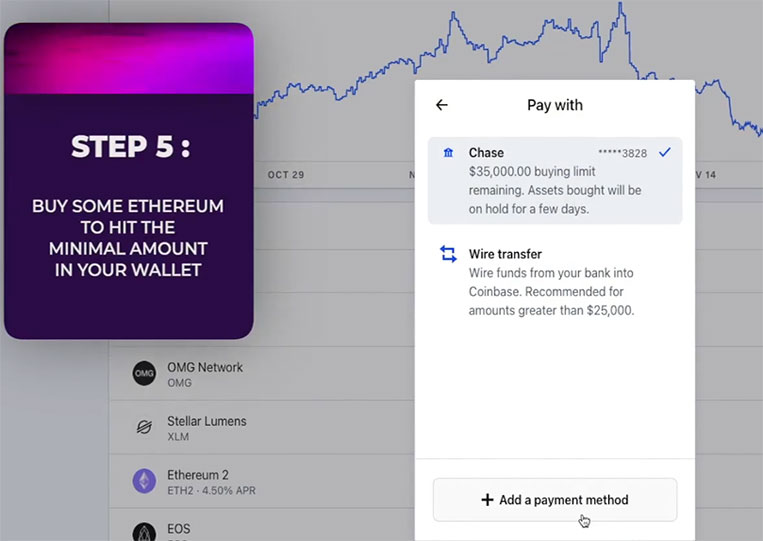 That price is usually cheaper than actually using a bank transfer for a fee. However, in any case, you can go and click 'Preview Buy'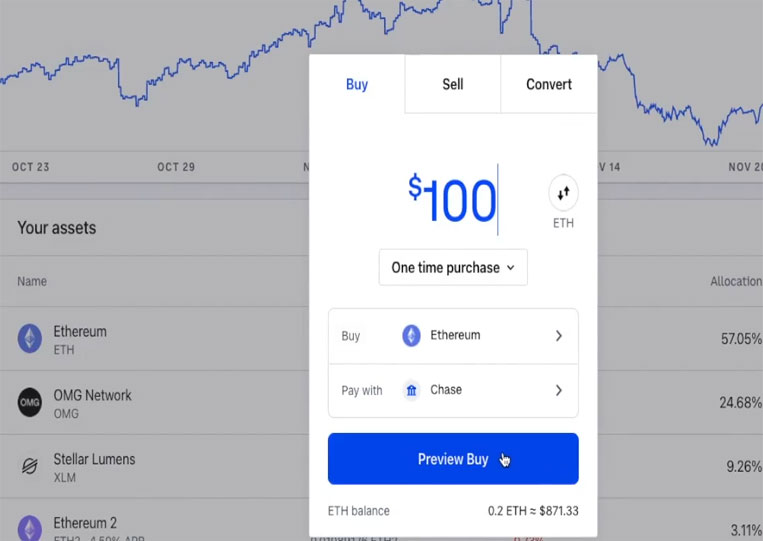 After you have entered the amount you want to buy, the currency wants to buy and the payment method wants to use.
On the next page, it says we are spending one hundred dollars, and we will get this seemingly tiny amount of ETH. It says 0.02215211 ETH.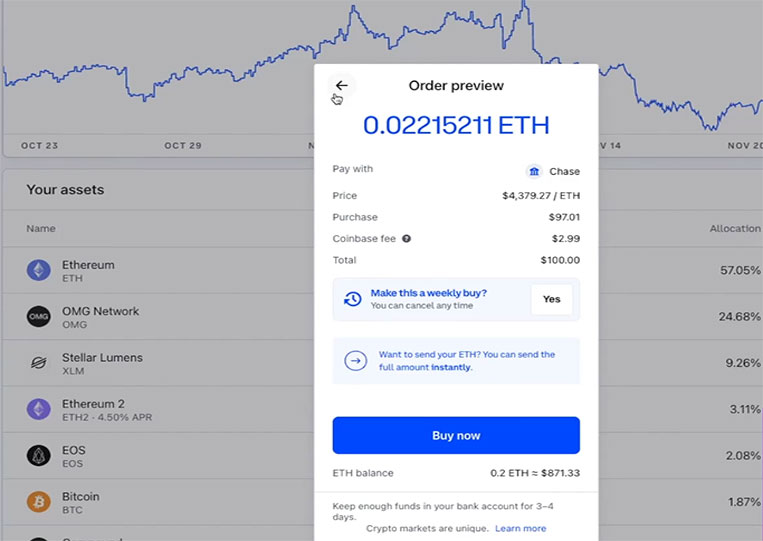 That sounds pretty sad. Each Ethereum is currently worth the equivalent of $4,400. It's the same amount. That's $100. The important thing is that when people first get into crypto, they don't quite understand and they think, I need to buy a whole Ethereum, but I can't afford it. That's $4,400. Or I need to buy all Bitcoins. That's $60,000. That's crazy, I can't do it. So I can't invest in cryptocurrencies. Too late. That's not entirely true because you can buy any fraction of Bitcoin or Ethereum or any other cryptocurrency just like you don't need to buy a whole US dollar you can buy one cent, you can buy five cents. It's the same kind of concept. Bitcoin and Ethereum, are all infinitely divisible. They are not infinitely divisible. But they are divisible by such a small fraction that you can essentially buy any quantity you want. You can only buy one Ethereum coin if you want. Now we are buying one hundred dollars. You can see here, that the fees are quite high. You can see that we will only get $97 out of 100. Coinbase will take $3 in fees, which seems like a fair amount to pay.