HOW TO BUY POLYGON ASSETS – PART 6
Now, I'm going to show you how to buy and sell on Immutable X. I went to the game where I had a lot of NFTs and picked one of them. 'Actuary of War' I have a lot of these cards.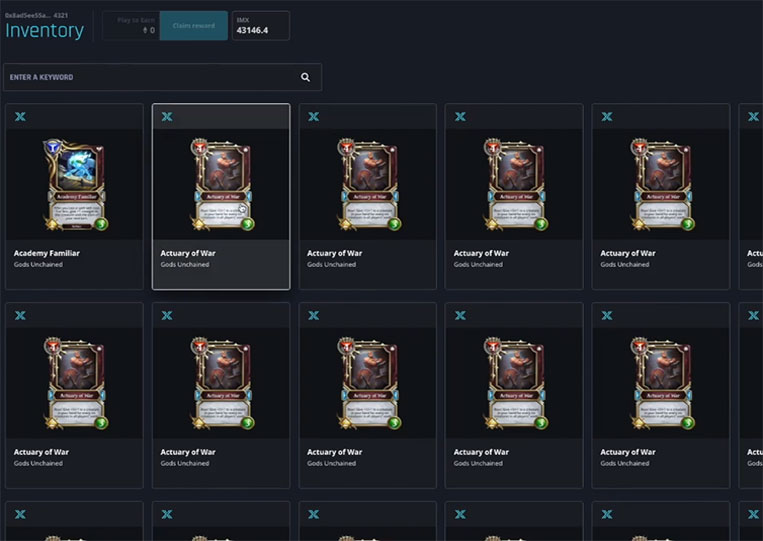 I clicked on it and got the sale listing. The minimum price listed is quite low as 0001. I will list it for 0.0001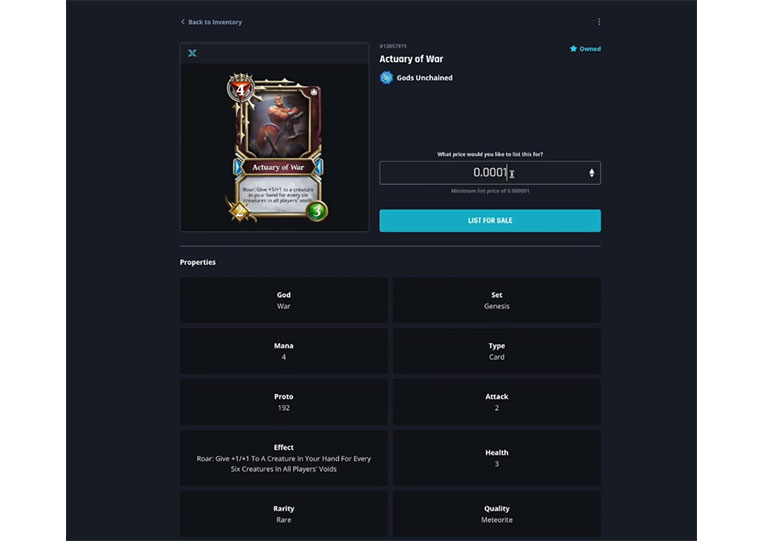 It's hard to figure out exactly how much. I think this is about 50 cents. Let's multiply this by 4400.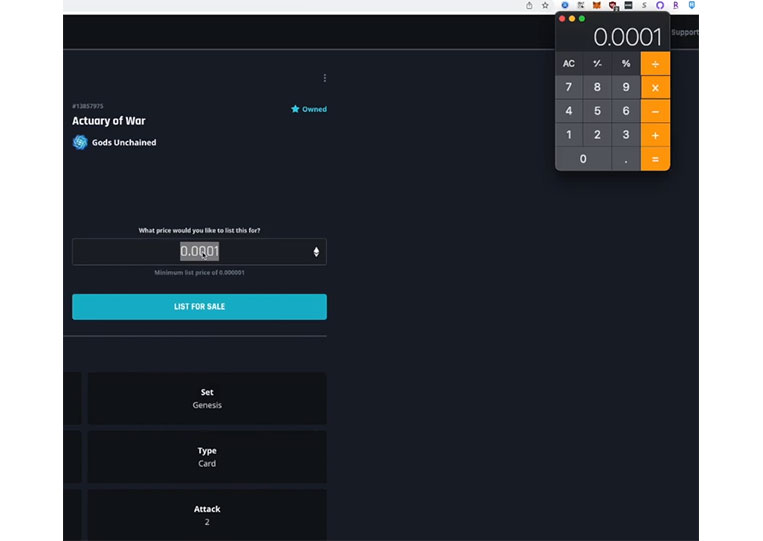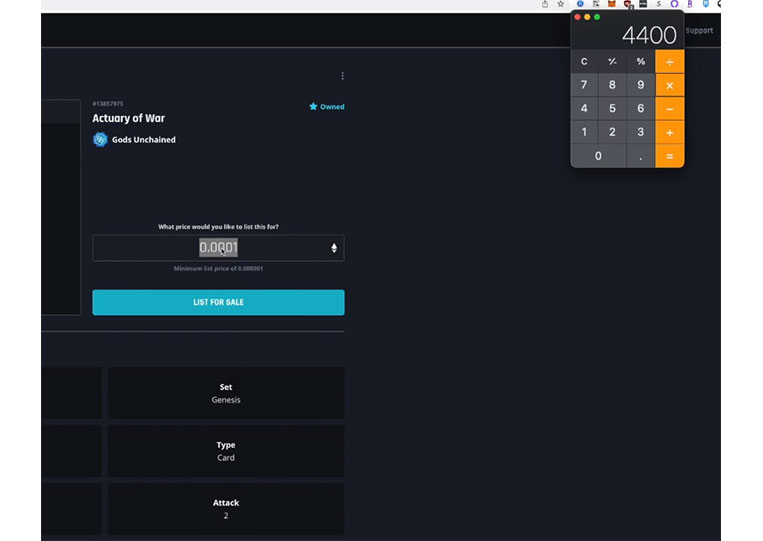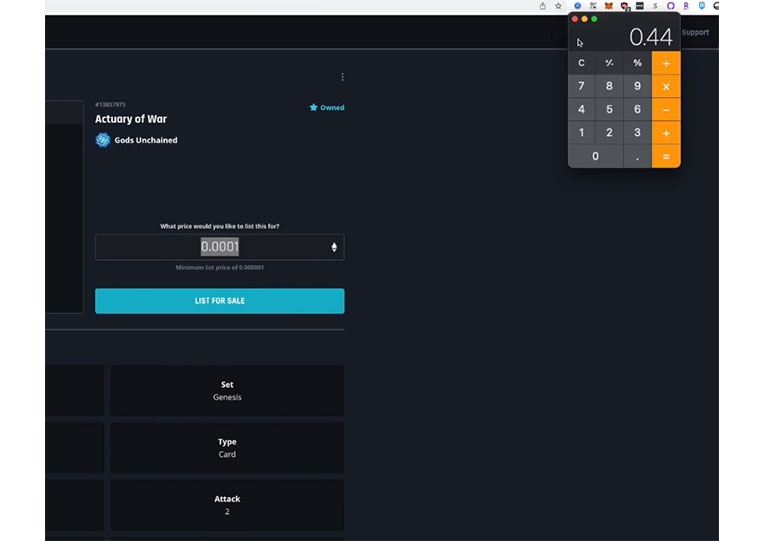 Perfect. Now I click the 'Lists for Sale' button.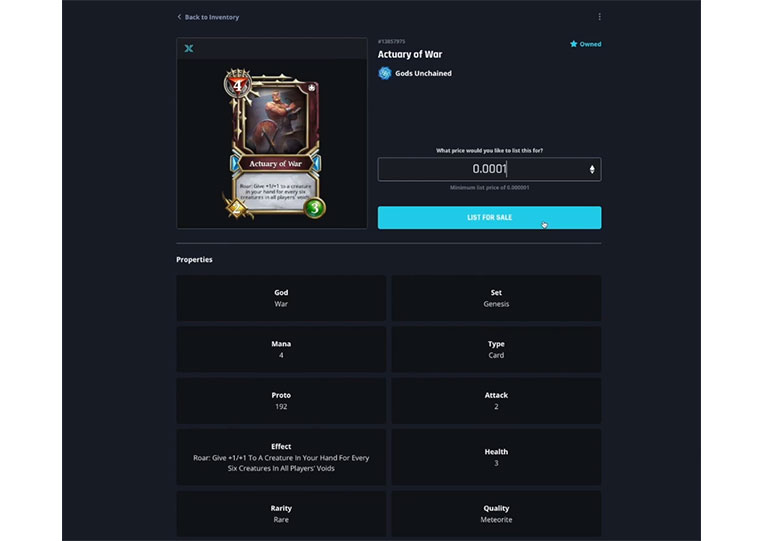 I connected my Wallet. I went to Immutable X.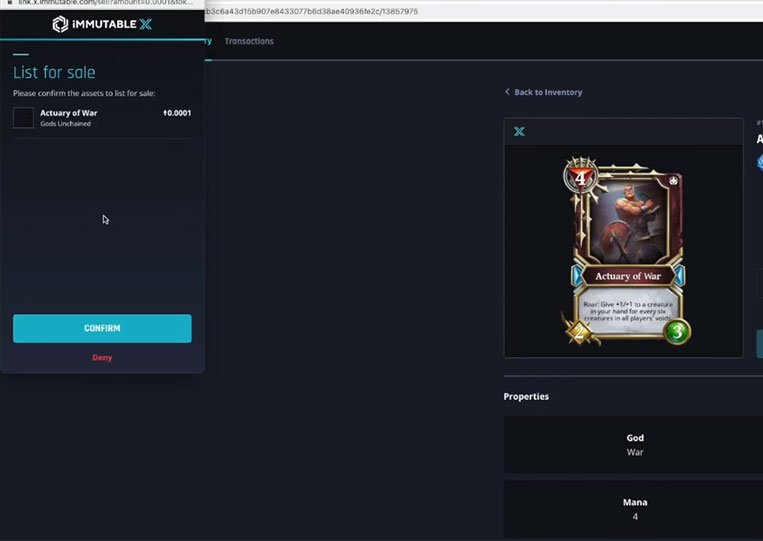 I clicked the 'Confirm' button.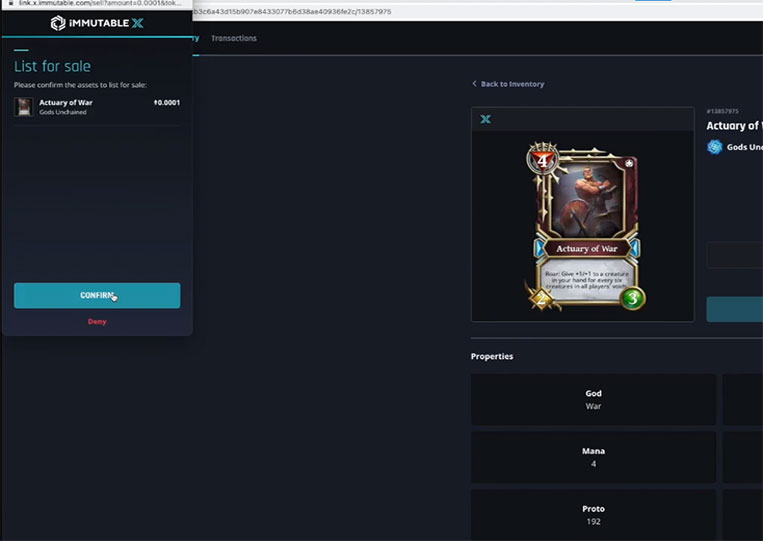 It will ask me if I confirm this. I don't have to pay for this. I have to sign a message.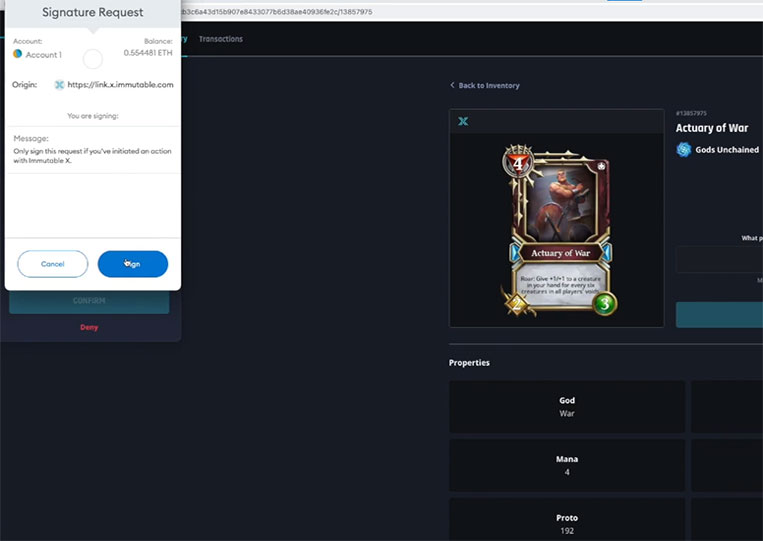 I will explain later what signing means. But now, the list has been confirmed. Perfect. Now, we can buy it for 0.0001 Ethereum. Then, I will get 0.0001 Ethereum next. Now, we can see my Immutable Balance is 0.5001 Ethereum.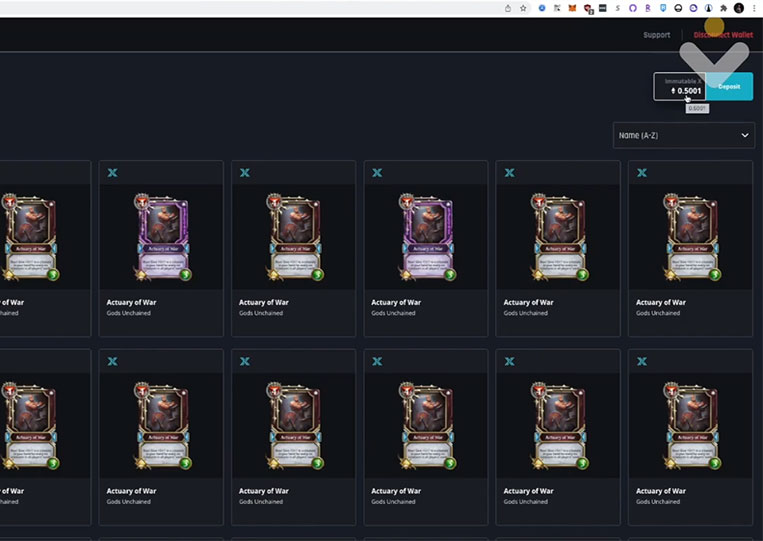 Someone just bought that. Let's take a look if that happens.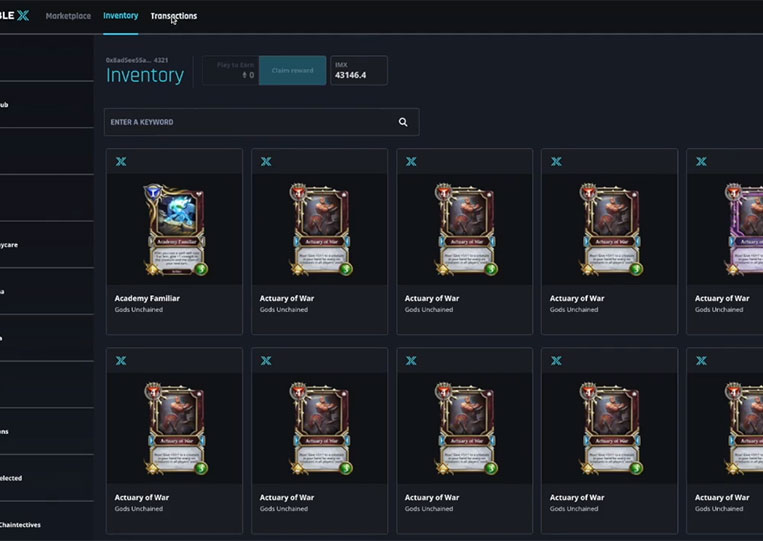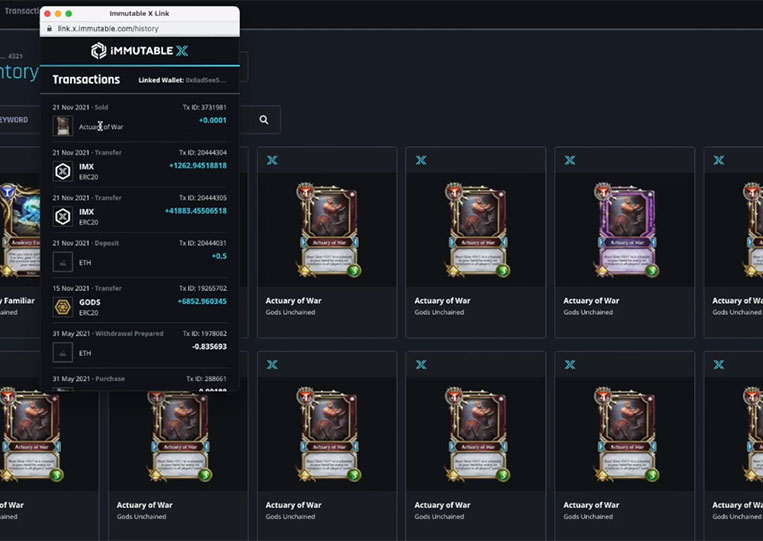 I sold this piece for a lot less than it's worth. I almost certainly sold this for a lot less. Let's see how much these are going for and if I can get that money back. If we go to the actual marketplace.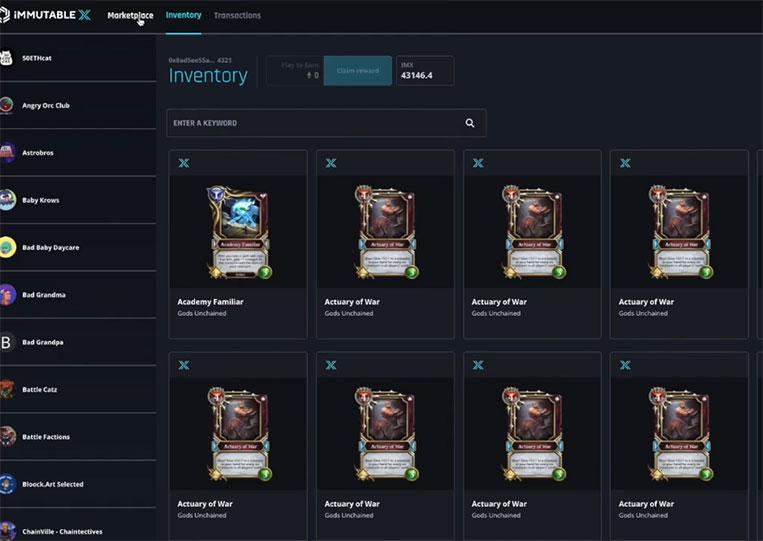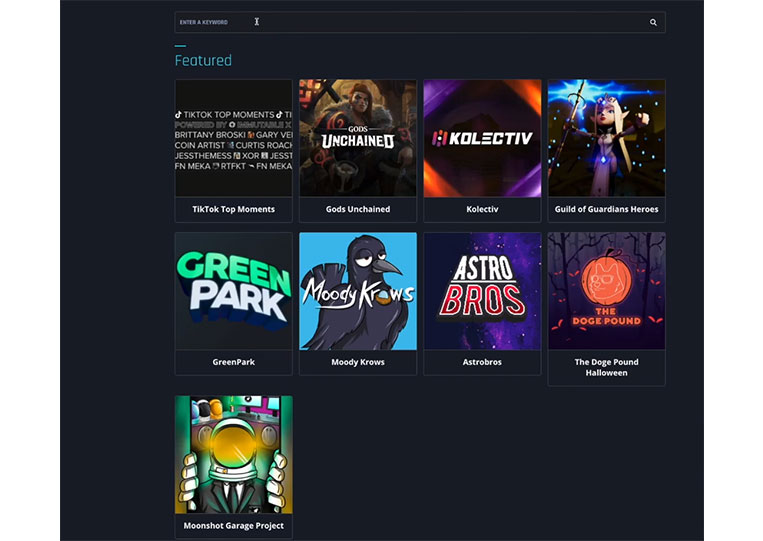 We go to 'Gods Unchianed' specific token is selling.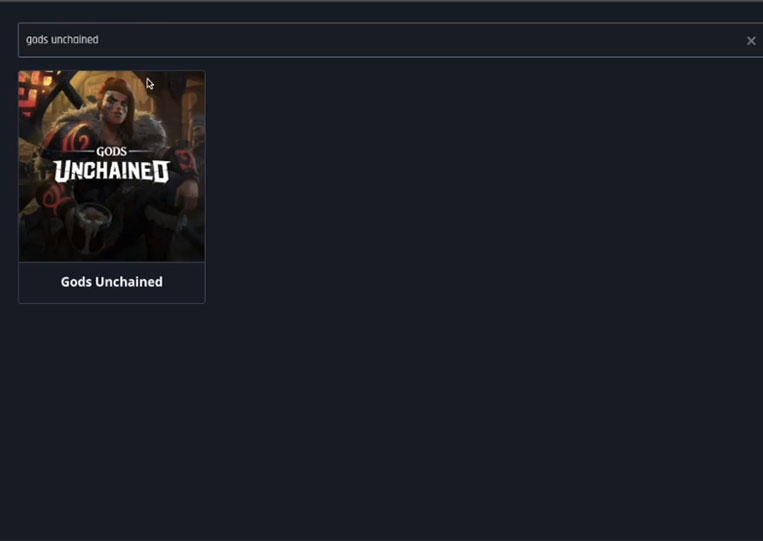 I didn't expect that it would go so fast. Let's go to 'Actuary of War'. Now I'm almost sure that someone buys this so quickly. But as you can see, I got money very quickly.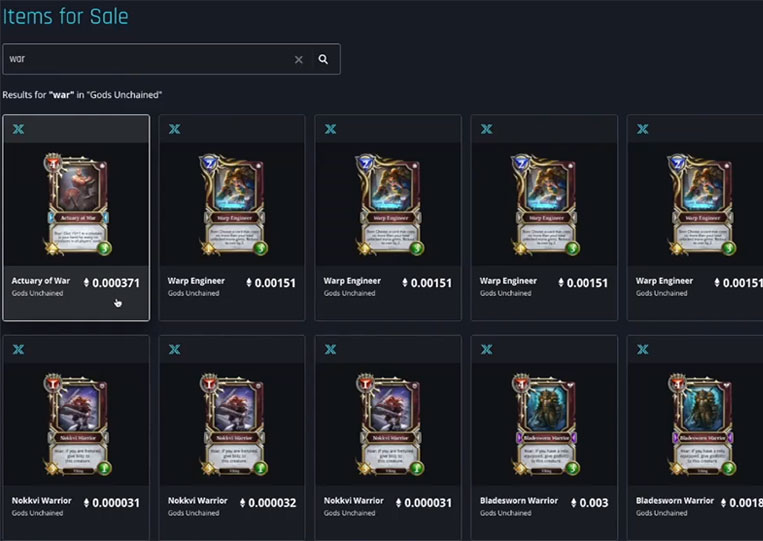 We see that this is selling for 0.00037. I don't get crazy ripped off, but I did lose. I sold it 3,7 times less than I should have. If I try to buy this, I have to pay $1 and 63 cents.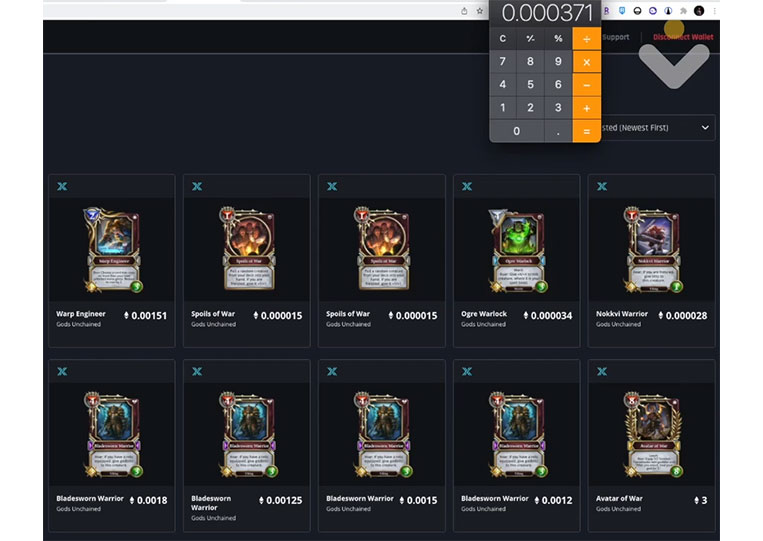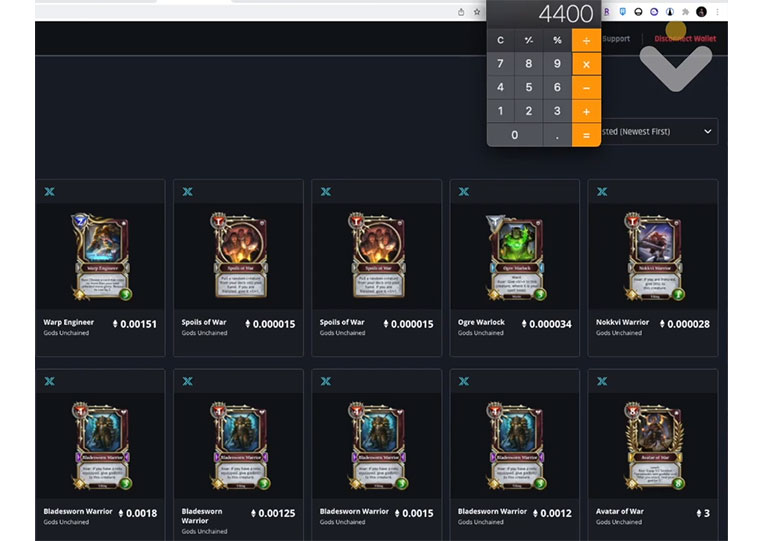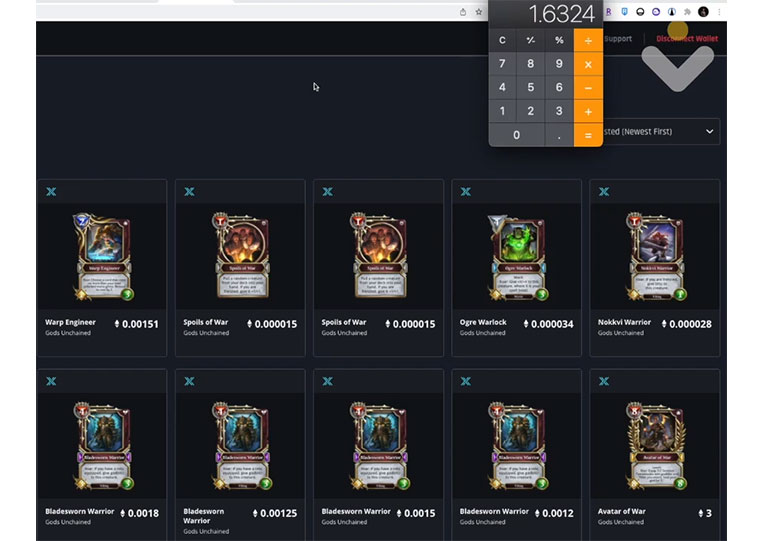 I regret that transaction. I go back and click the 'Buy Now' button. I have the money value deposited to Immutable X. I click 'Buy Now'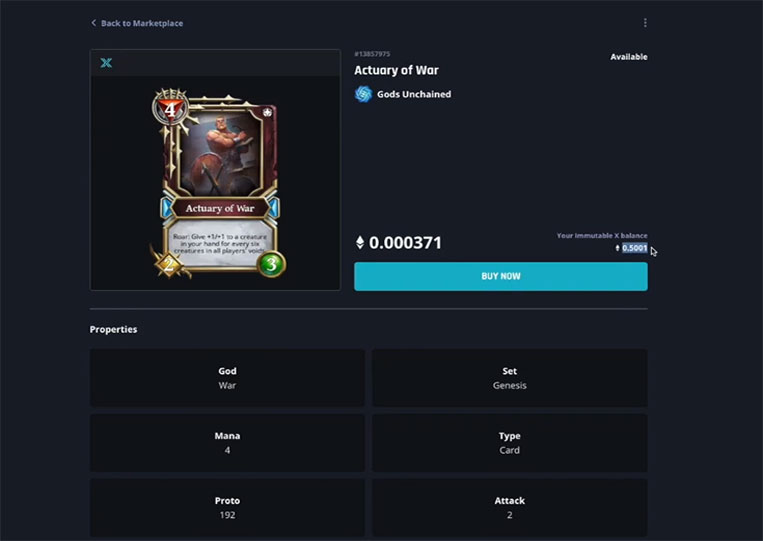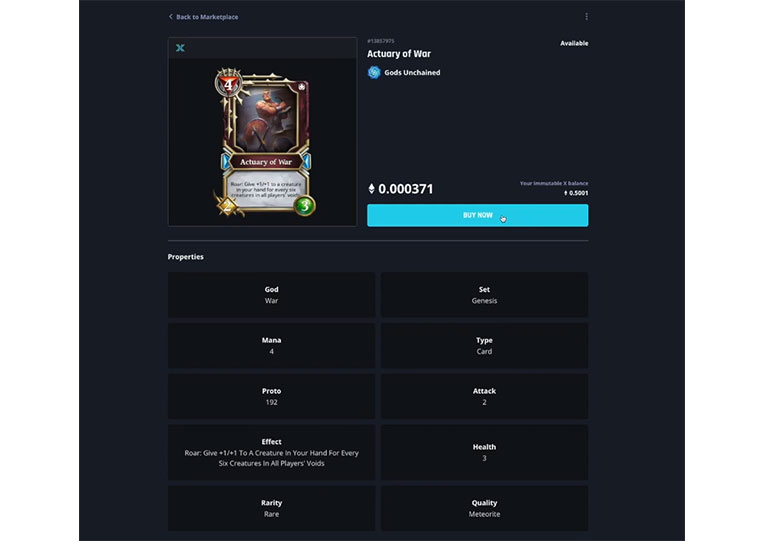 We click 'Confirm'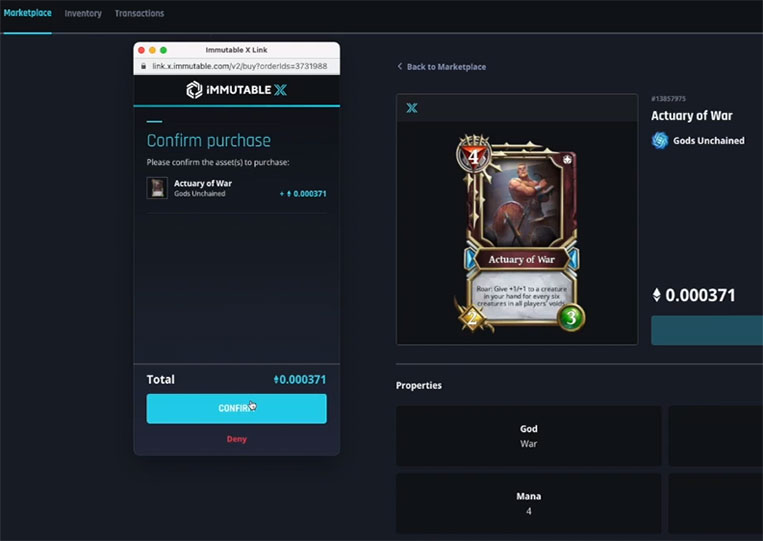 I sign this, and my balance immediately goes down.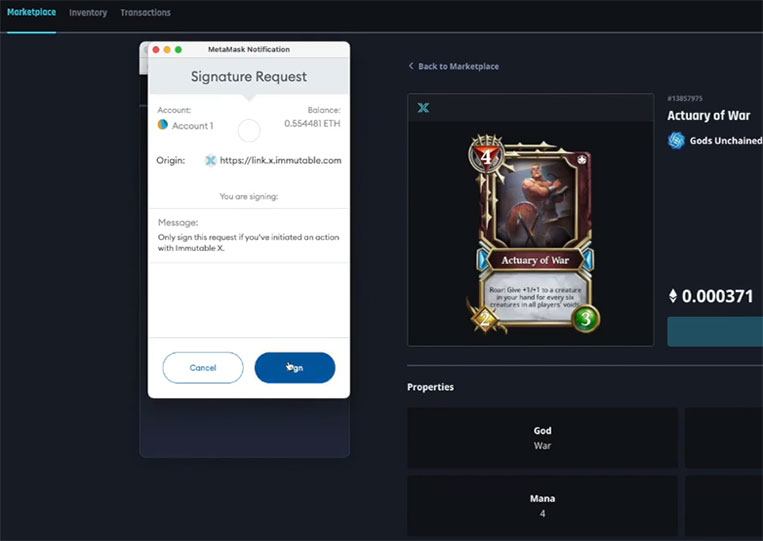 It shows 'Purchase completed'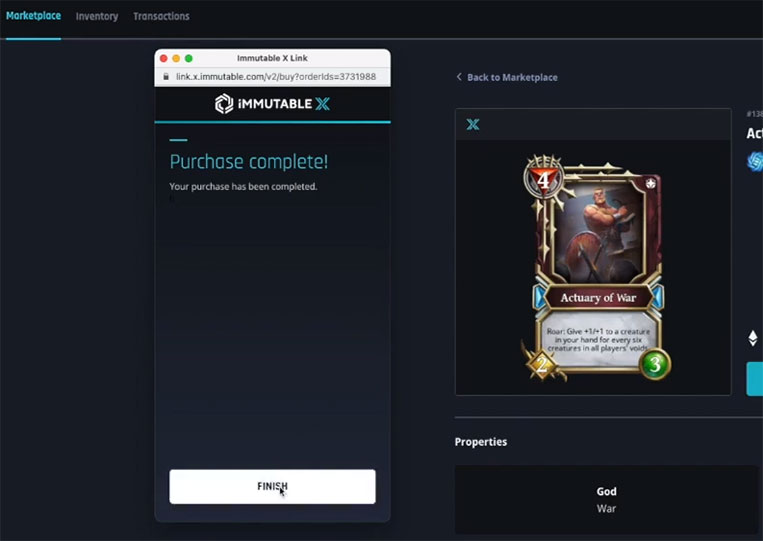 Now, I own this card.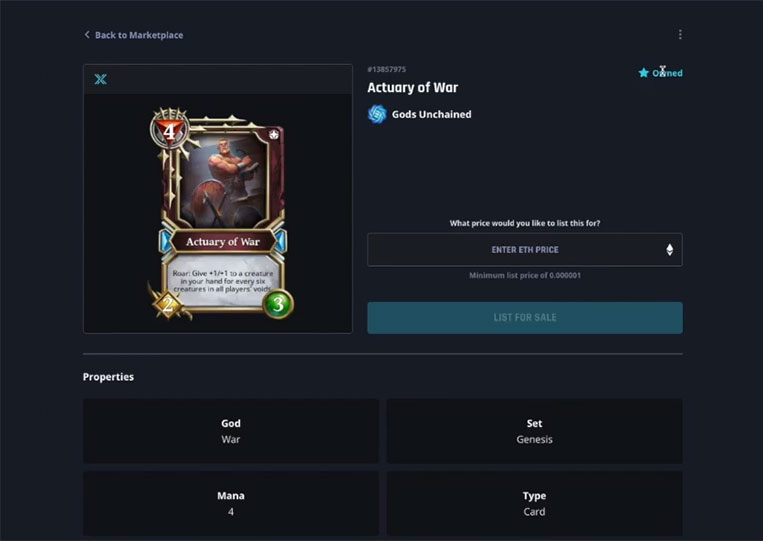 My balance is gown down by a fairly. Now, it is 0.499729 Immutable X. It is of no value to me now. To buy and sell because the platform covers all gas fees. In the future, the gas fee paid by this token is called IMX coin, where I have a balance of 43,000 IMX coins they gave me for free because I am the first player of Gods Unchained.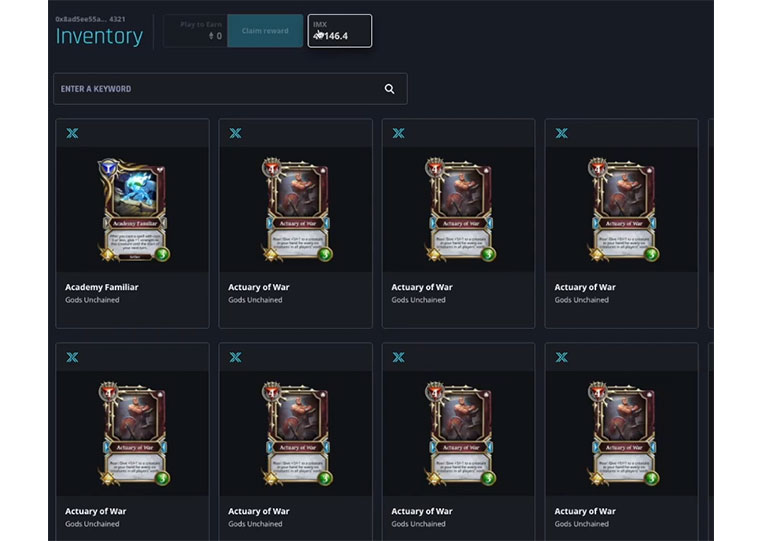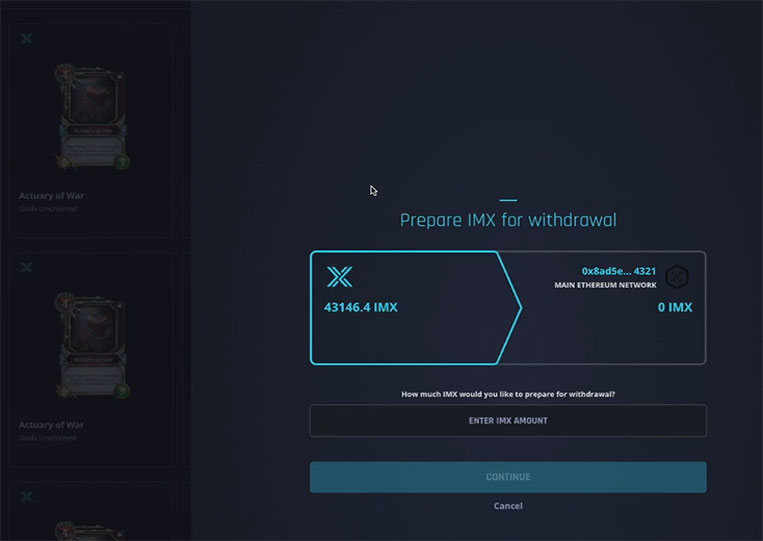 They gave me $300,000 because I played this game three years ago and bought a thousand NFTs on that platform. Therefore, in the future, you will have to use IMX the same way you use Matic or Ethereum on Ethereum Mainland or Polygon Mainland. You will have to use that money to pay for gas on the platform, but as it encourages people to use it nowadays, they do all these transactions for free. They can do it because it is very cheap to use this IMX token to transfer these buy and sell transactions. They claim they can process hundreds of thousands of transactions per second using this platform and avoid as many fees as before.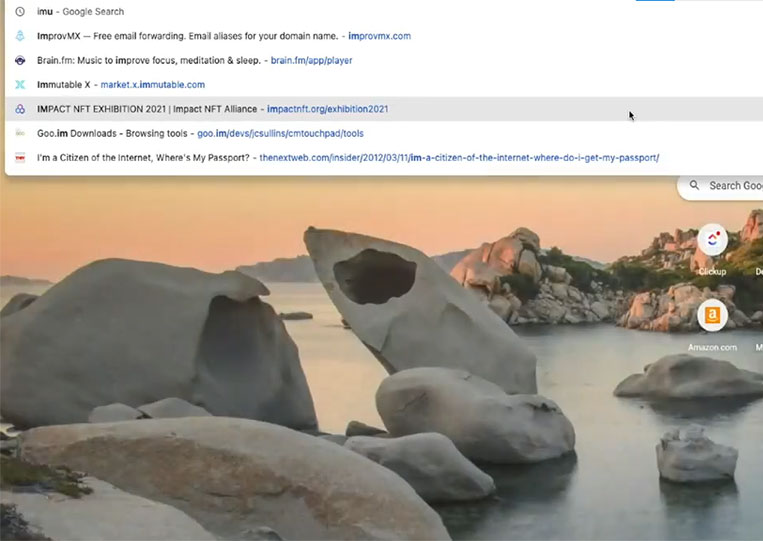 So they can do 9000 transactions per second. They think that they will be able to scale up.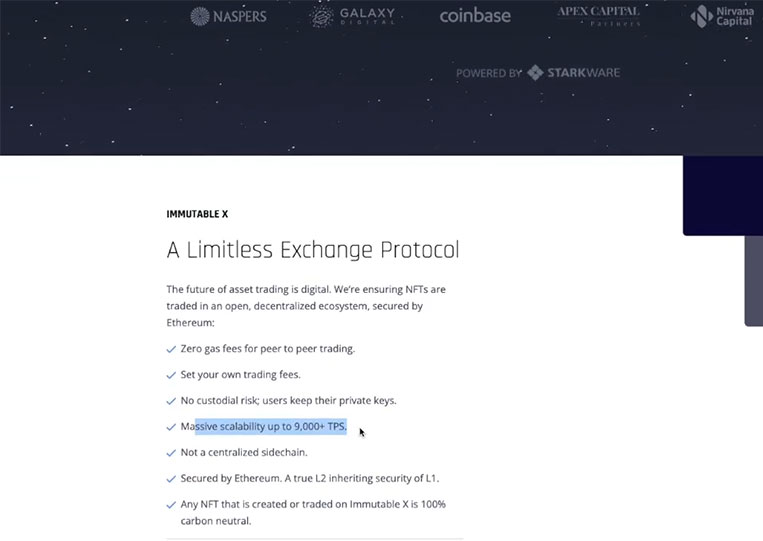 If they can do that, you have a bigger scale than Ethereum. You are more scale than you need to run a credit card like that. Finally, we have the kind of skill that we can compete with the credit card network, the scales of which you can run in a massive online game. There are millions of players doing transactions on-chain on layer two. That's all possible. Perfect.
HOW TO BUY POLYGON ASSETS – PART 7
Hopefully, you've seen a bit of all we can do in the Ethereum network and Ethereum Ecosystem with Ethereum Mainland with layer two solutions like Immutable X and Polygon. Let's talk quickly about the Solana Ecosystem. Come to one of our favorite projects in the Solana Ecosystem run by one of our good friends who produced this project a few months ago.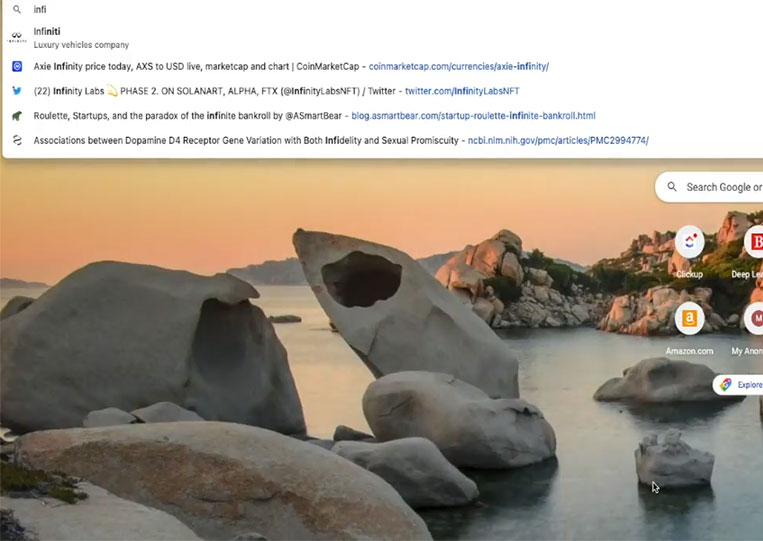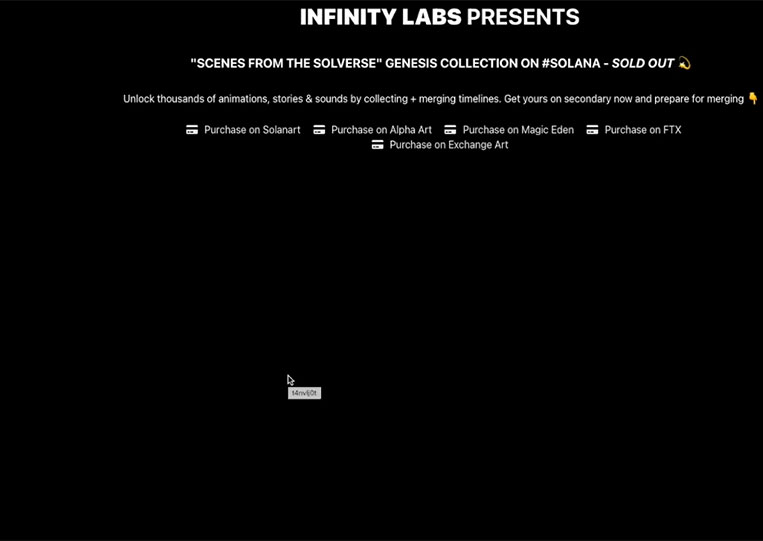 You can see these are the beautiful landscapes they have created.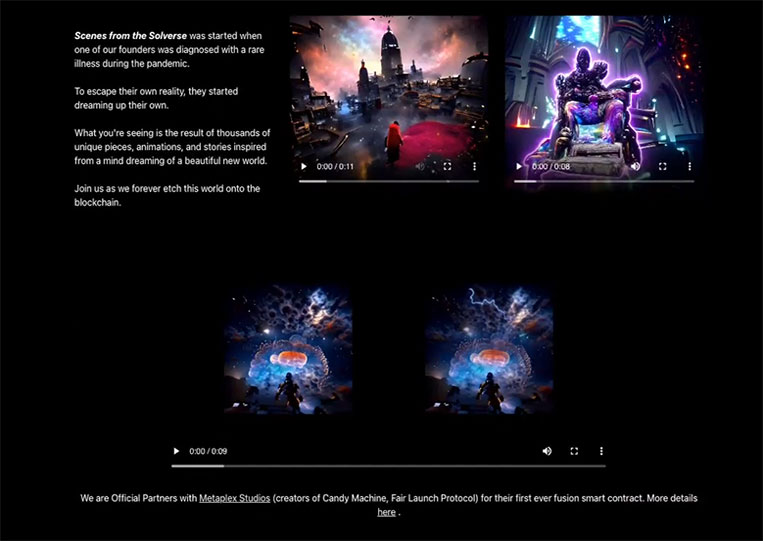 We go there and buy NFT. There are a few key places where you can buy NFTs today. You go to 'Alpha Art Market', 'Solan Art' and 'FTX'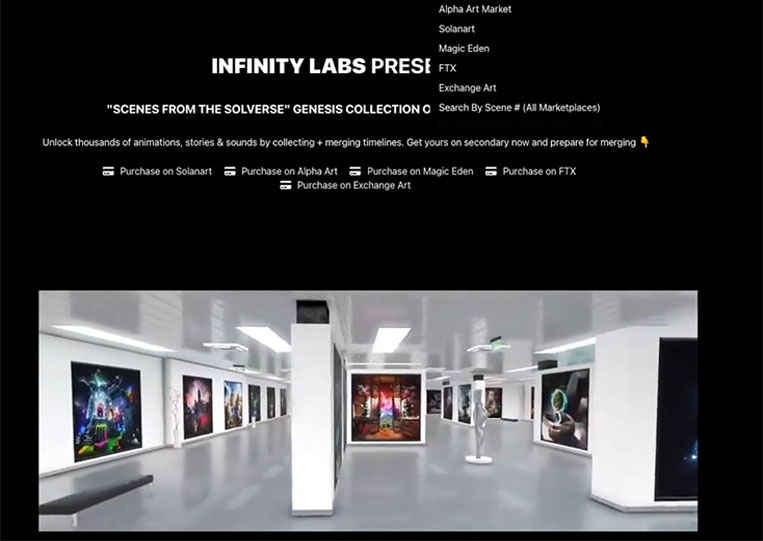 FTX is a major exchange, and this exchange is starting to get involved in NFT itself.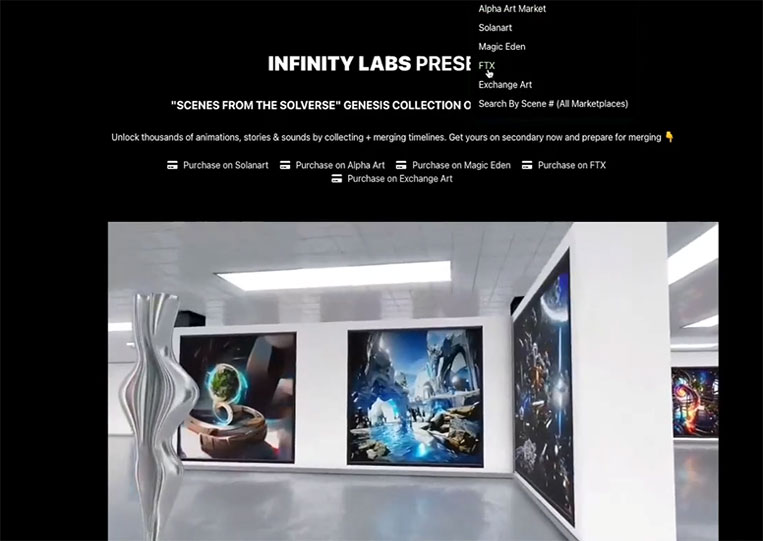 You may have heard the news that Coinbase will be participating in the NFT. They have Coinbase NFTs marketplace coming soon. Only about 500,000 people are buying and selling NFT today. That's a fraction of the world's population. It is even an extremely minor part of those involved in cryptocurrencies. Over 60 million people are using Coinbase just as an exchange. Only 500,000 people less than 1% of people are buying and selling NFTs. There are a lot of pretty crazy things to think about. Looking at FTX, we can see that they have a marketplace to buy and sell Solana NFT including Infinity Labs.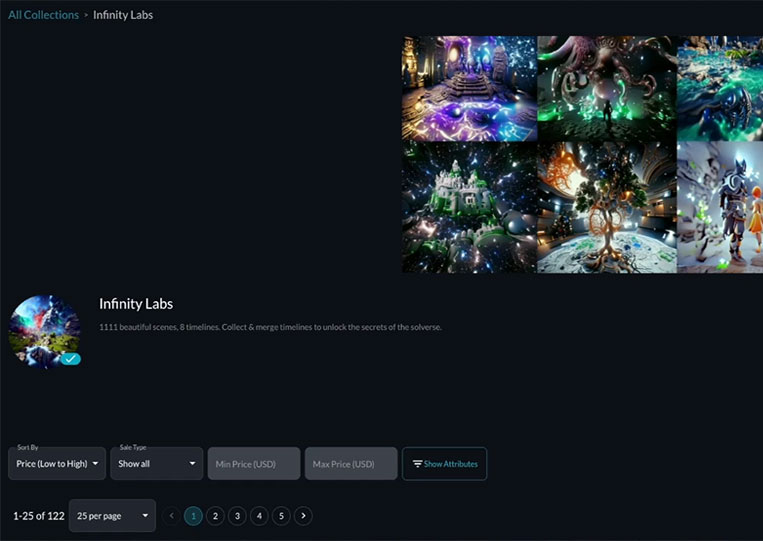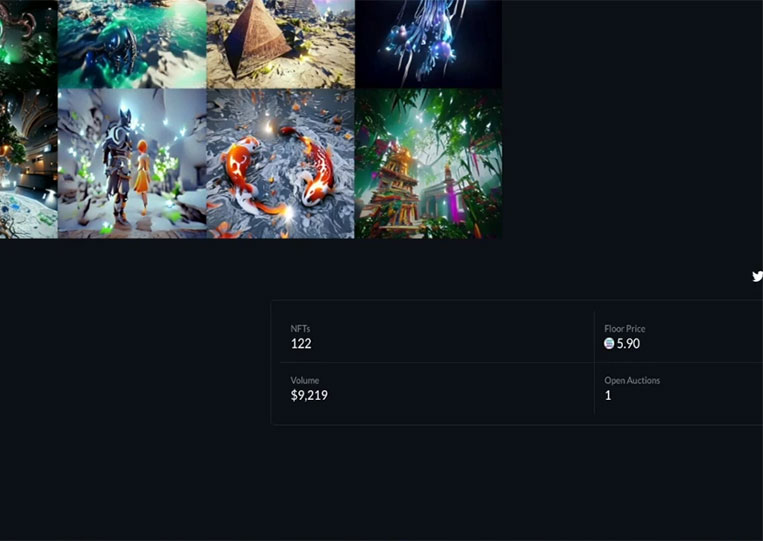 Now, we come to Solana Art. We go to the main page.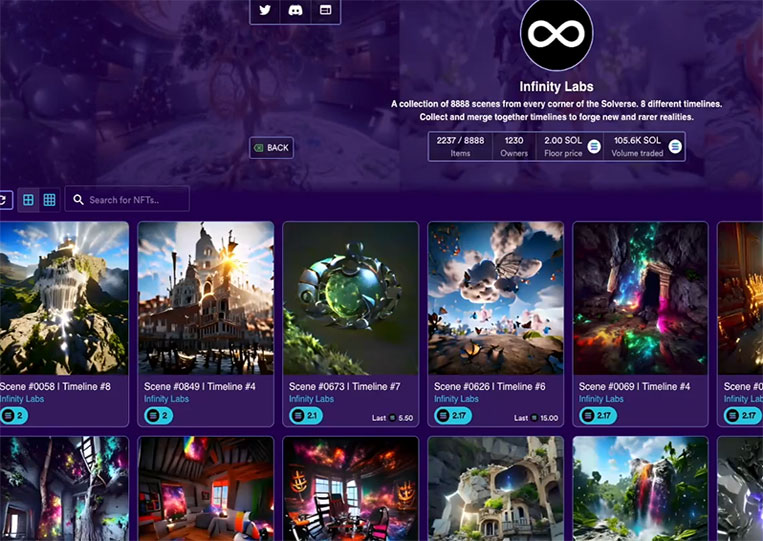 You see all the different kinds of NFTs that you can buy and sell here.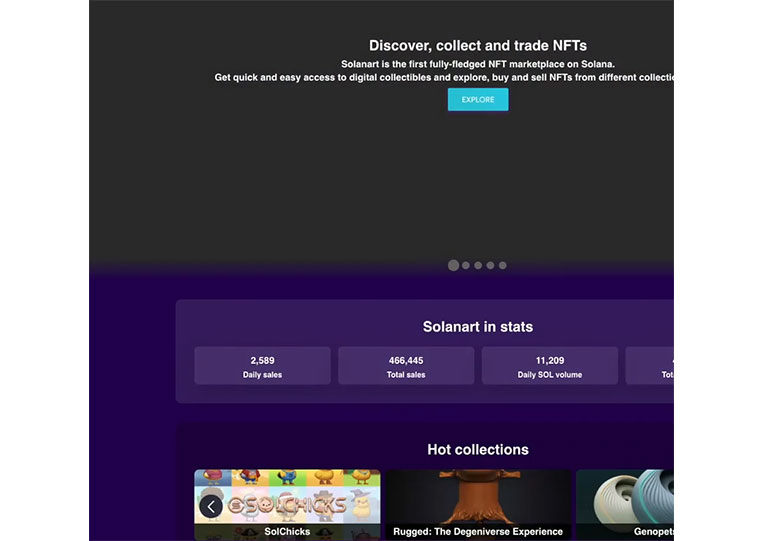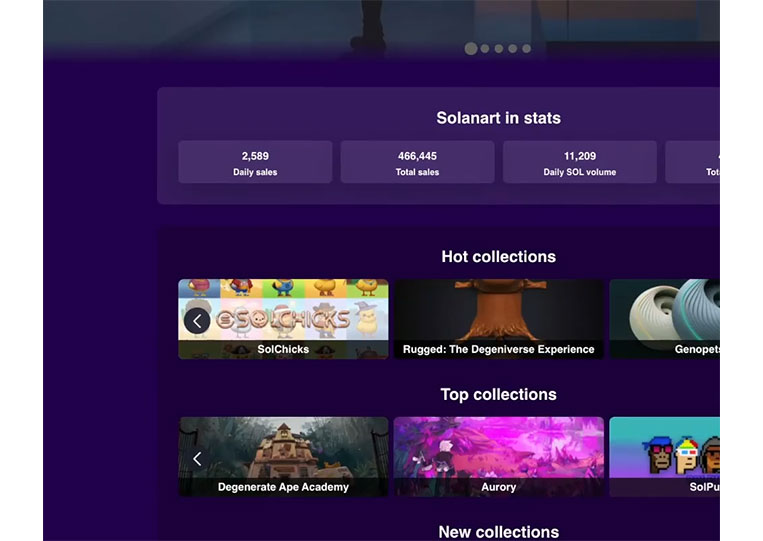 I'll make a quick example. I'll try to buy a Solana Art. It is an original type. There's also Alpha Art. It is also a good one. I used Alpha Art.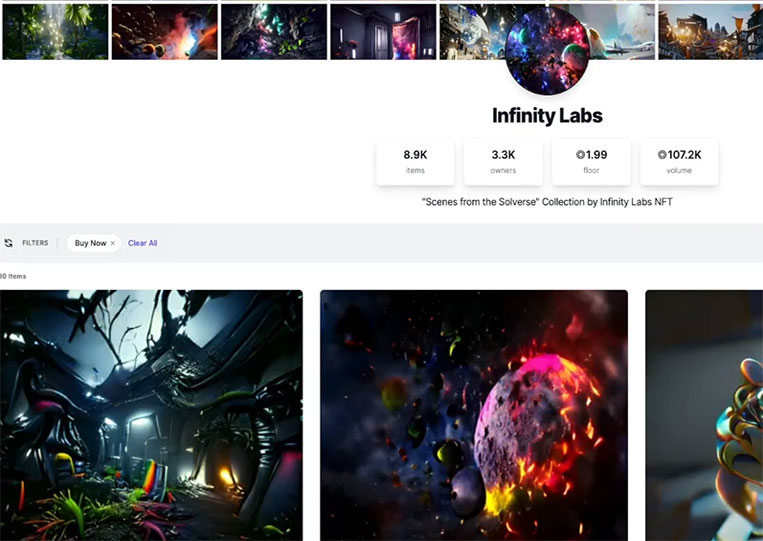 They're all the same. The same as before, you click and connect your Wallet. There are a few different options of Solan Wallet you can use. If you recall, we used Phantom. I click 'Phantom' and tap my password. As I do that, you see, I have 2.35 SOL. That's fantastic because it cost 1.99 SOL to buy this.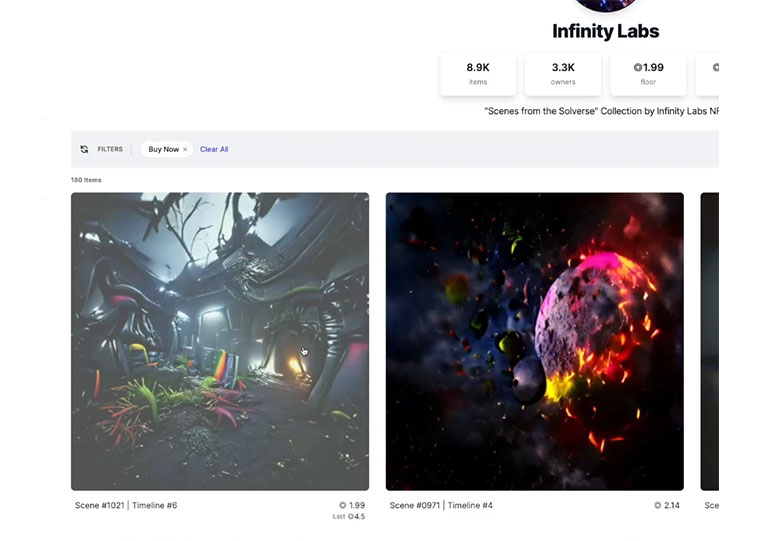 I'll use all my SOL and all my Solana to buy this. I go through here and click.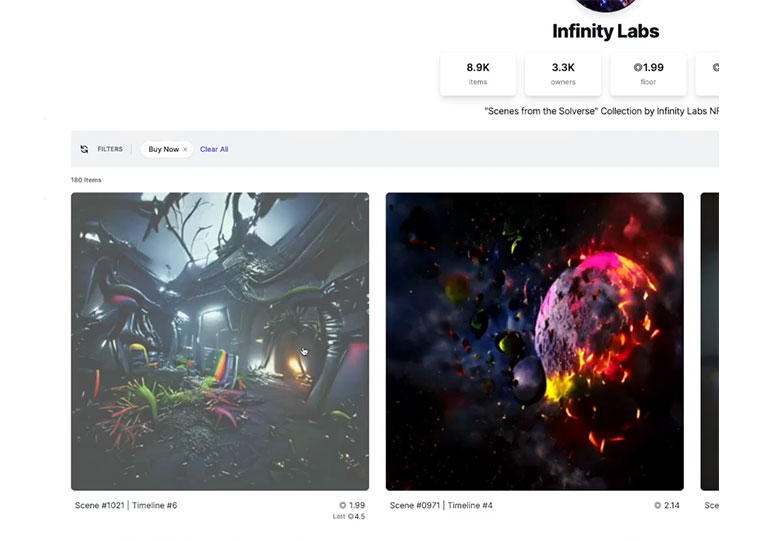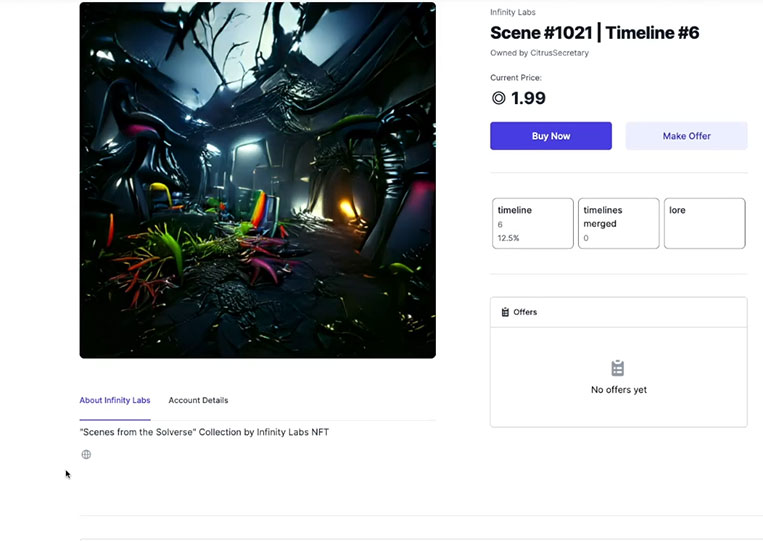 Let's see, BUY NOW 1.99 Solana. I click the 'Buy Now' button.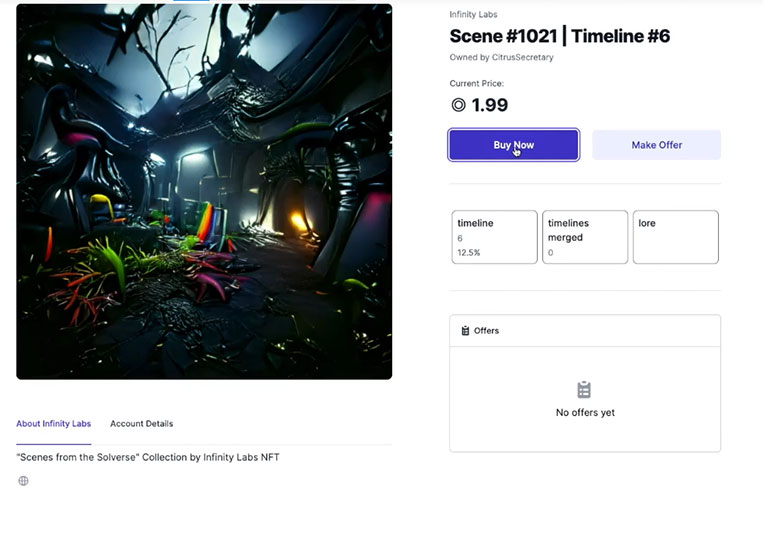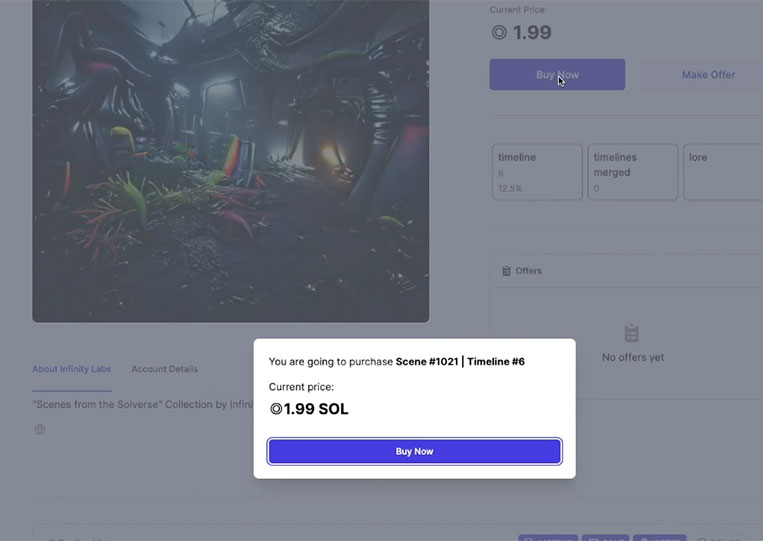 It shows 'You are going to purchase Scene #1021' for 1.99 SOL. I click 'Buy Now'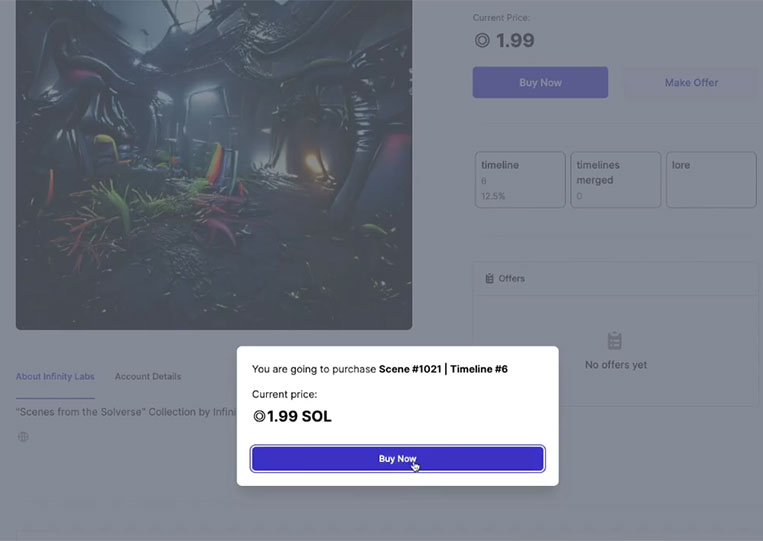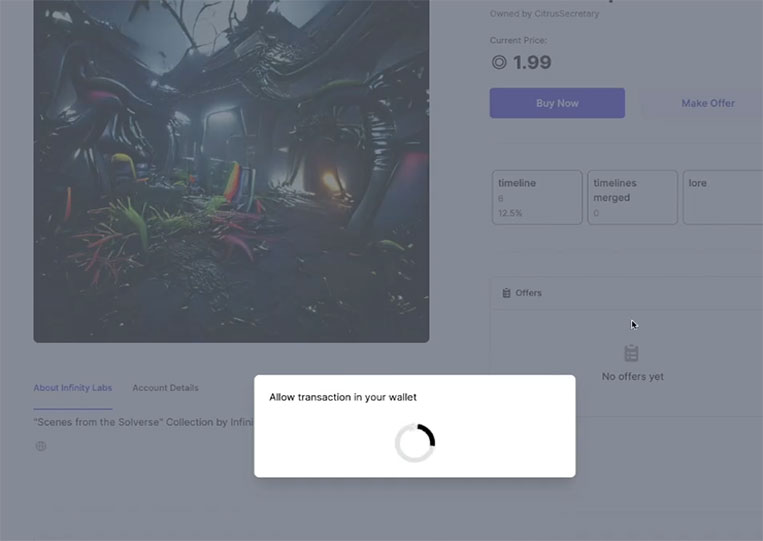 I'll go here and 'Approve This Transactions', and the network fee is less than 0.00001 Solana. That's like less than a cent. It almost costs nothing to do with Solana. In the same way that it costs nothing to buy and sell on Polygon or Immutable X. We click 'Approve' and we see that go through. As you can see, we bought our new Solana NFT, and it shows off an Alpha Art.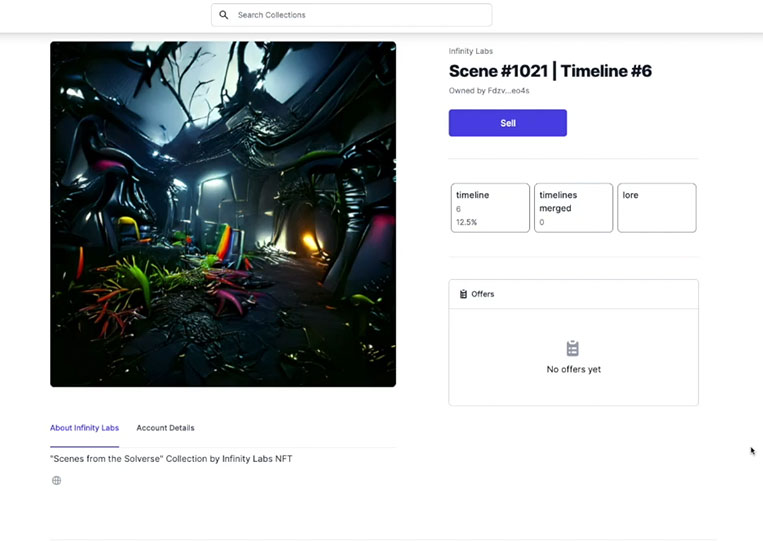 It's owned by us. We can sell it. We go ahead and click 'Sell'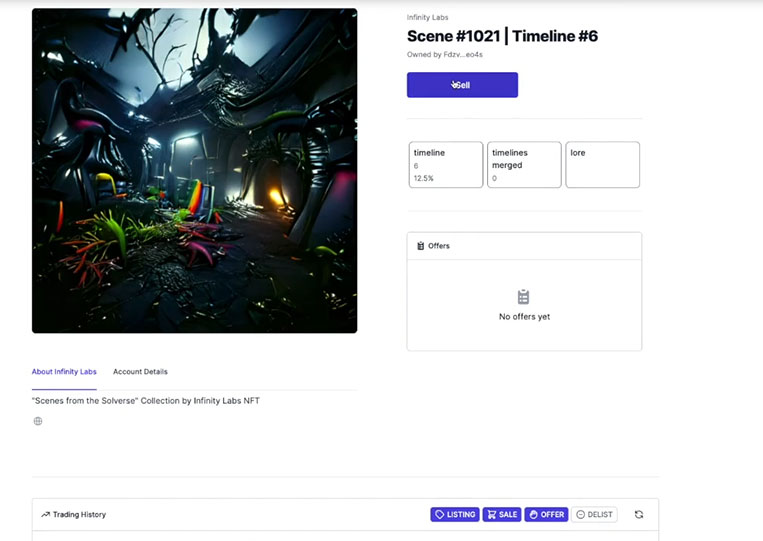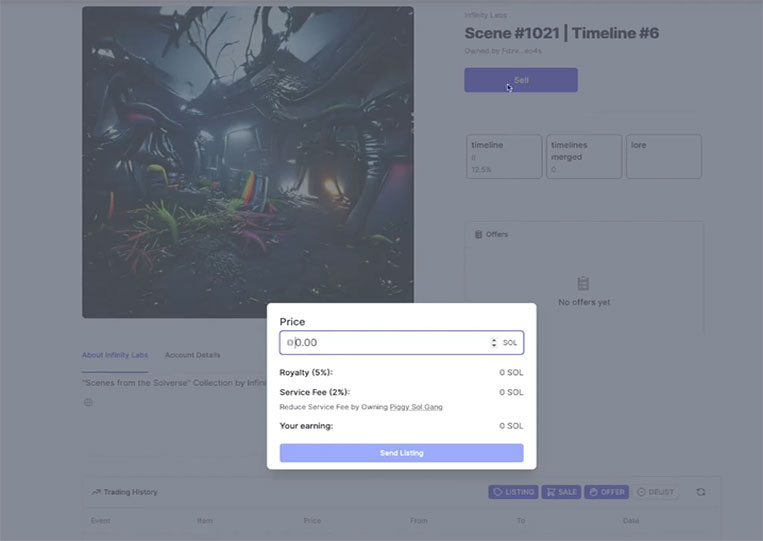 We can set prices here. You can sell the same for you .5 Solana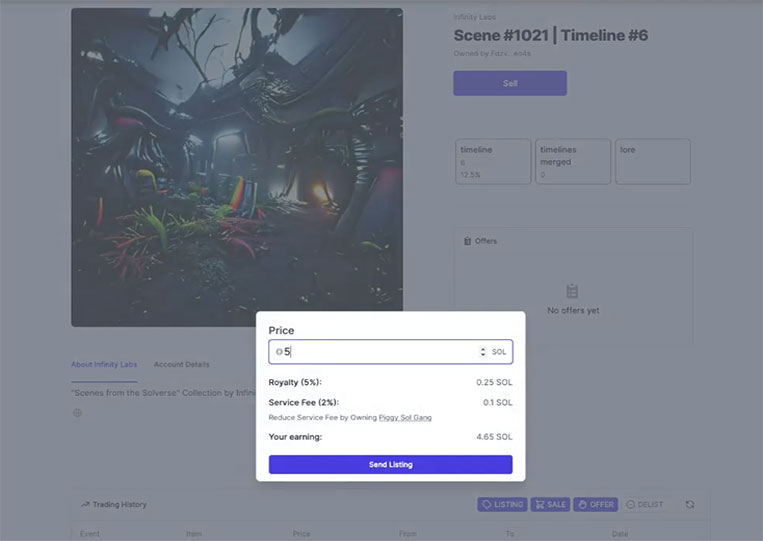 It shows you the royalty is 5%. It takes 0.25 Solana from you. The service fee that Alpha Art takes from you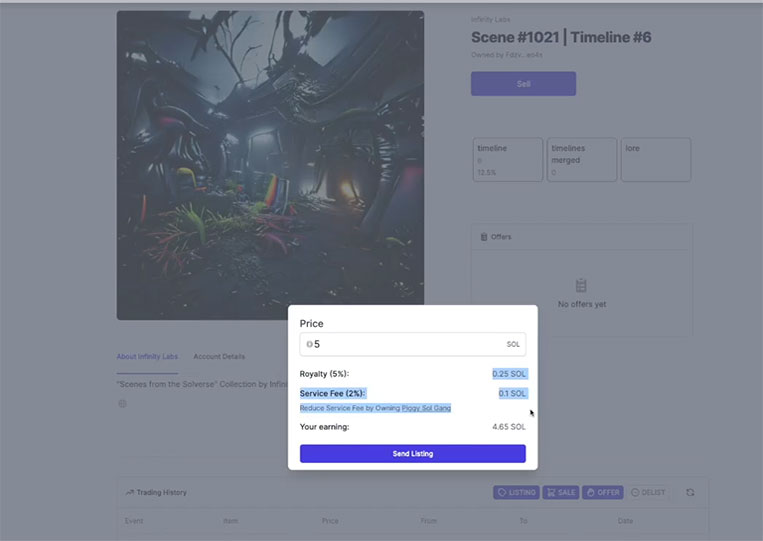 That's 0.1 SOL, 2%. Then, you'll earn 4.65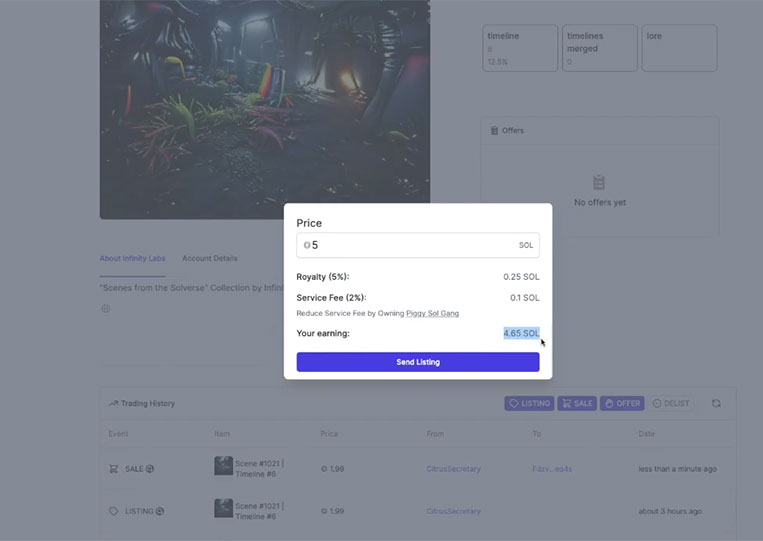 So, I like to put this up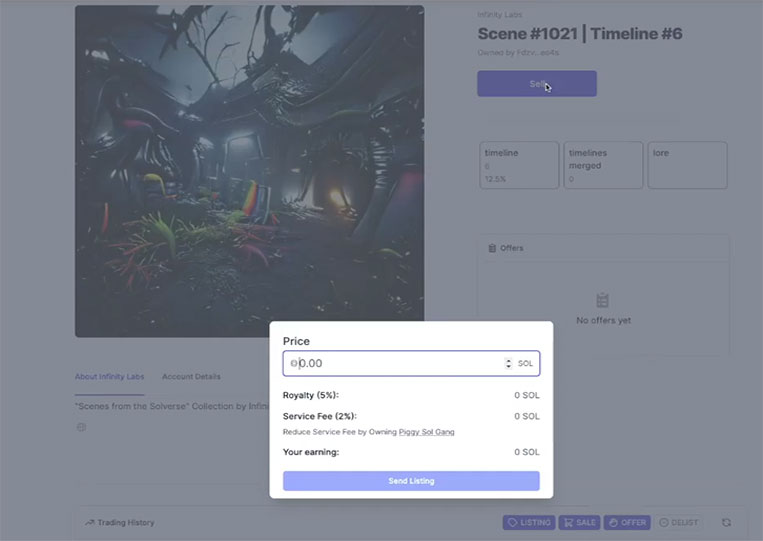 I sold this.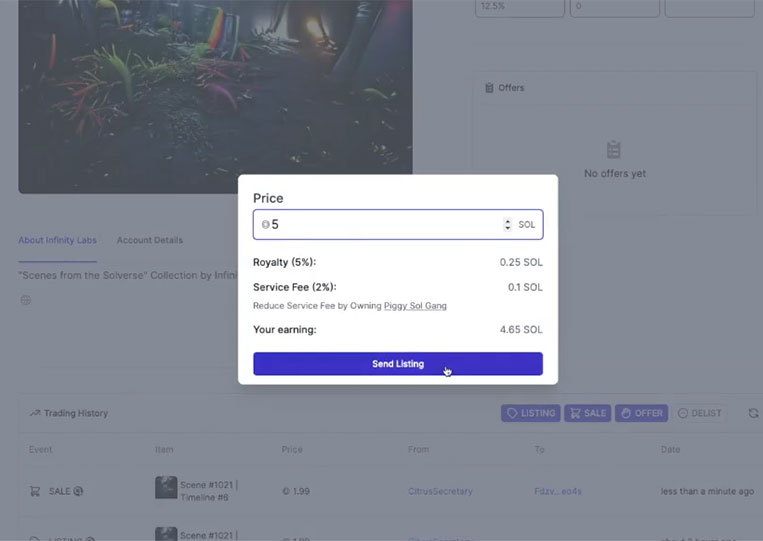 I can send a listing, and then it asks if I want to confirm that. I click 'Approve'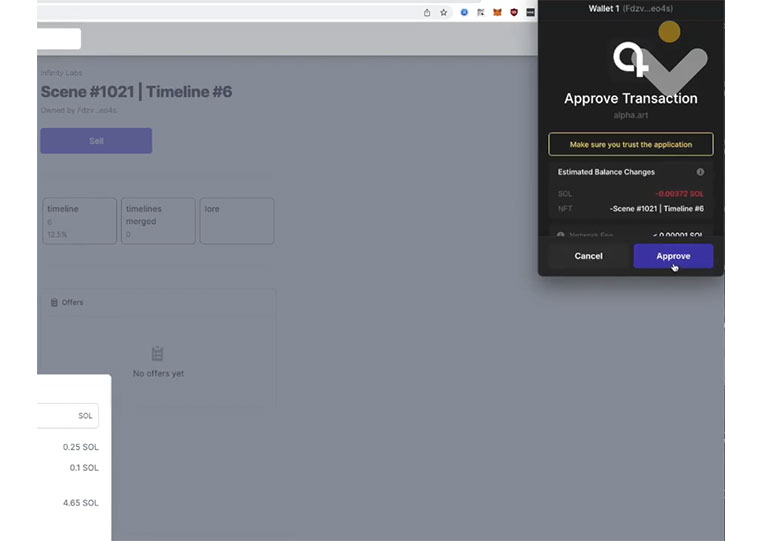 We'll see if that comes on this marketplace once this is confirmed. Now, we can see if we sold it for 5 Solana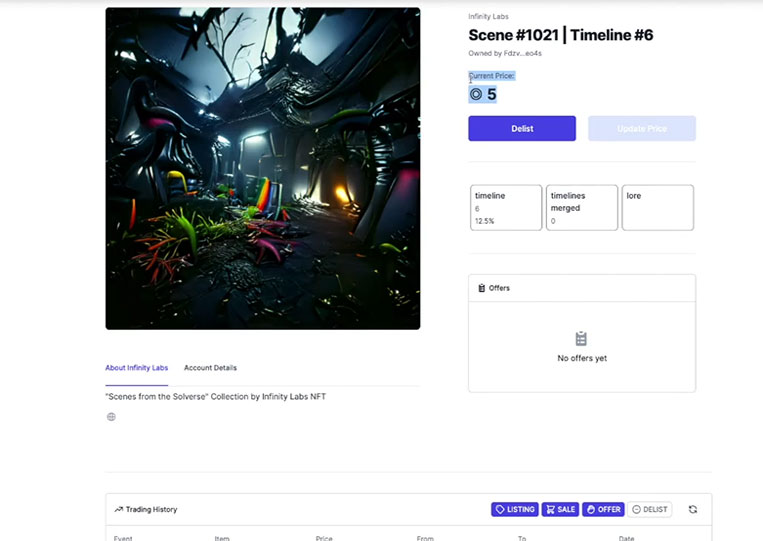 We can also see if we have access to our Phantom Wallet.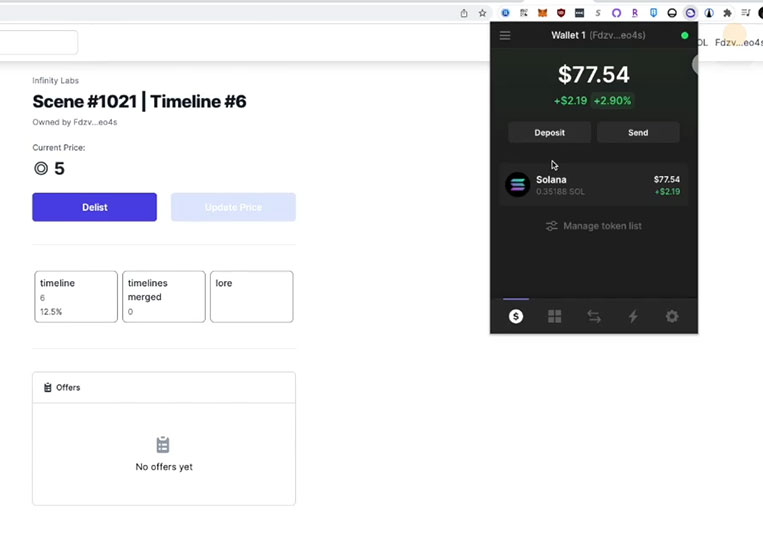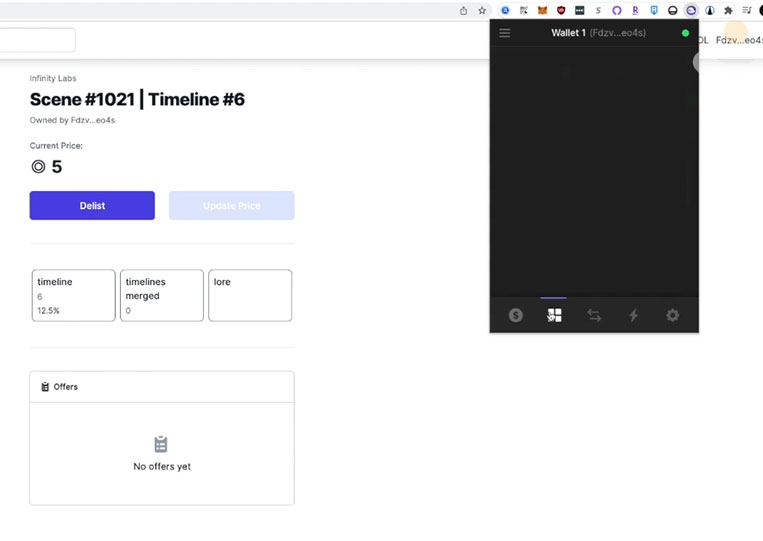 We see all the NFTs that we bought in here directly.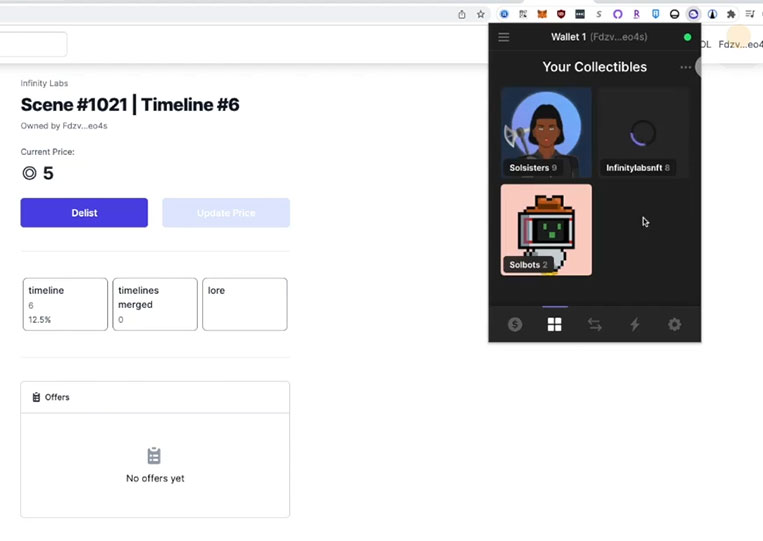 I own 8 of these NFTs, and we can see the one I just bought right here if I click on it and we look at all the different scenes.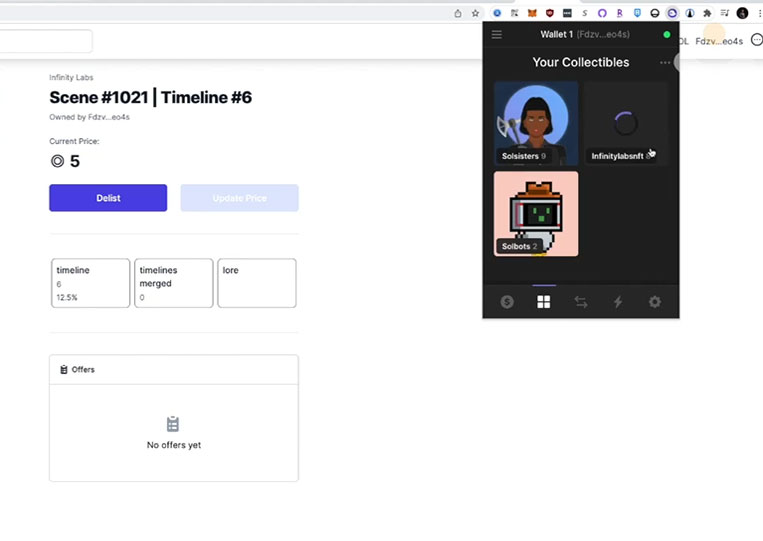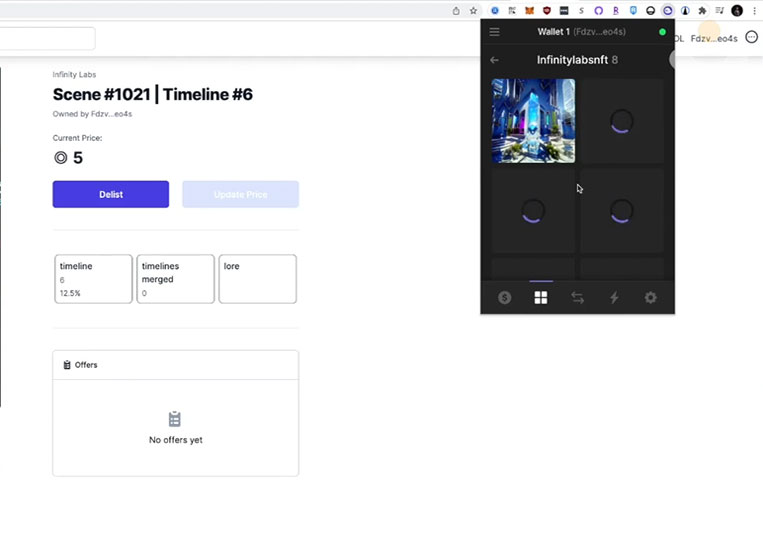 It takes too long to load because it's pulling things directly from the blockchain as it's happening. We can see the scene which I just purchased here. It's going to be one of them. Maybe it hasn't come up here. But, these are the ones I owned before.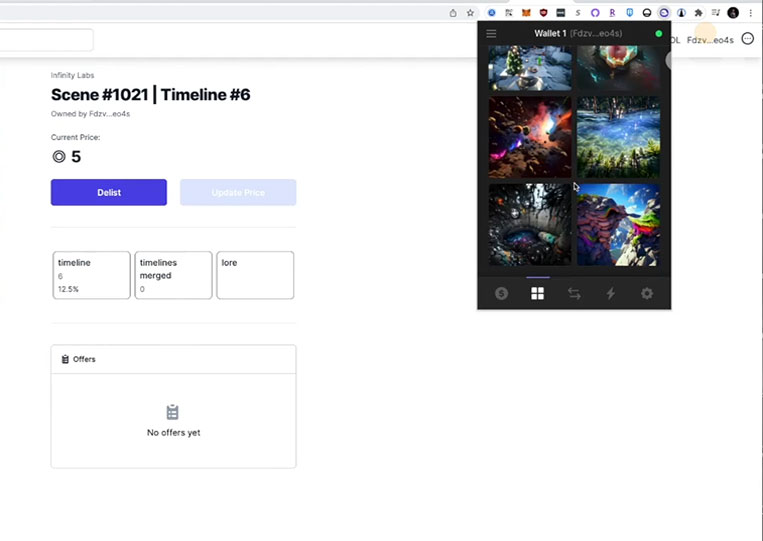 Here, I have a few other things.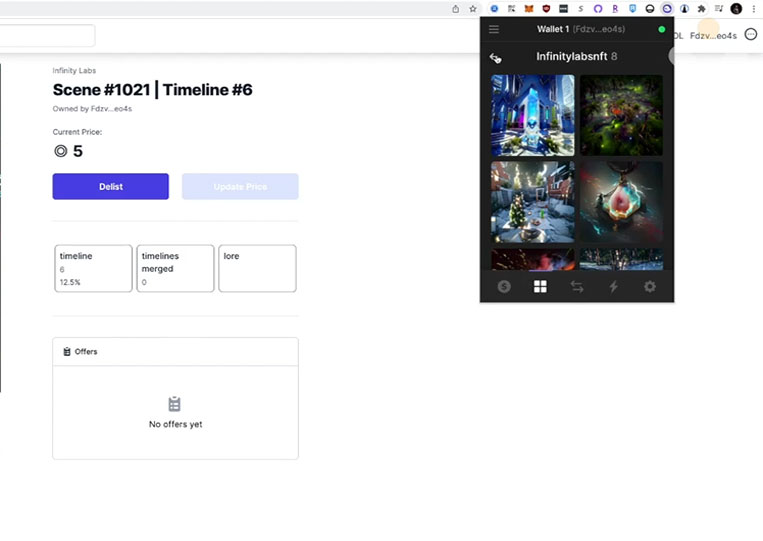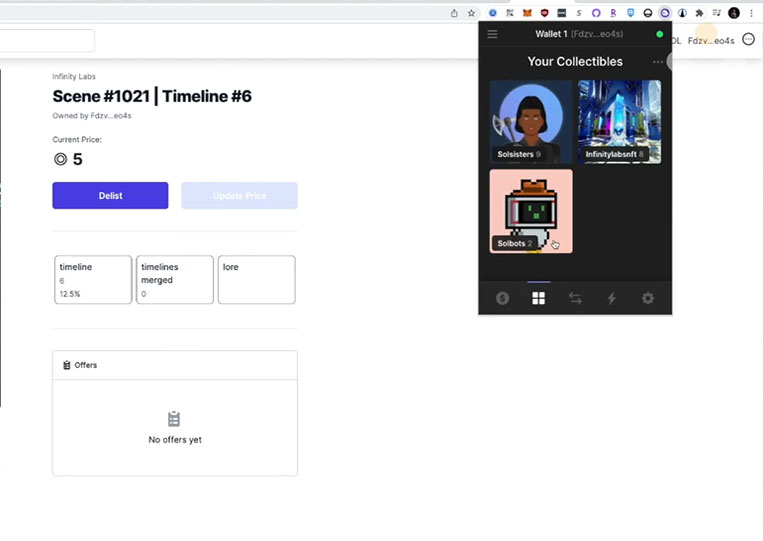 I have 'Solsisters' and 'Solbots'
That's where you can see all the different Solan NFTs that you get directly in Phantom.